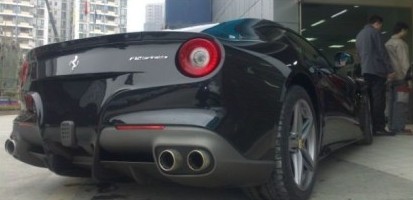 The new and idiotically fast Ferrari F12berlinetta was launched on the Chinese supercar market in June and here we have the very first example arriving at a Ferrari dealer in the great of Chengdu in Sichuan Province. Earlier on we met three F12berlinetta's at a government emissions test center, one of those was black too, and probably the same car.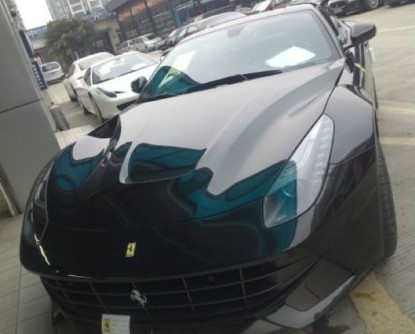 China is the biggest market worldwide for Ferrari so the new F12berlinetta arrives here early and with a many. The beautiful monster is powered by a 6.3 liter V12 that poops out an incredible 730hp and 690nm, it costs 5.308 million yuan or 835.000 USD. Not cheap but fast!
Top speed is 340km/h and 0-100 is gone in 3.1 seconds. Chengdu sits high in the mountains with beautiful hairpin-roads all around. Great for racing a Ferrari, if you don't mind sharing with all kinda farmer-vehicles, farmers, and animals.