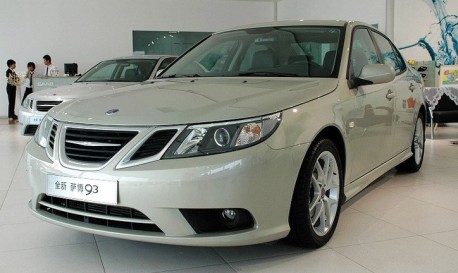 The Chinese-controlled buyer of bankrupt former Swedish car maker Saab has signed an investment deal with the Chinese city of Qingdao as part of plans to build and sell electrical cars in the Asian country.
National Electric Vehicle Sweden AB (NEVS) bought most of the assets of former niche upmarket car maker Saab last year. Saab went bankrupt after failing to clinch investment deals, running out of cash and falling short on sales.
Nevs said in a statement the deal involved a plan for Qingdao, via its Qingdao Qingbo Investment company, to invest 2 billion Swedish crowns ($307.33 million) in Nevs, after which Qingdao would get 22 percent of the shares.
A spokesman for Nevs could not give a timetable for when the financial transaction would take place.
Nevs has said it aims to launch its first electric car at the start of 2014 and is also looking at the possibility of re-launching the old Saab 9-3 model with a conventional engine.
Nevs said it aimed to ship cars it builds to Qingdao port and eventually build a factory in Qingdao, a city of 9 million people, just less than the whole population of Sweden, when capacity at the former Saab plant in Sweden was full, it said.
Nevs aims to make cars for the Chinese market as it sees the authorities there investing heavily in electric vehicles.
Nevs is wholly owned by National Modern Energy Holdings Ltd., whose founder and principal owner is Chinese-Swedish businessman Kai Johan Jiang.
Dutch sportscar maker Spyker bought Saab in early 2010 from General Motors, but soon hit financing problems and spent months stitching together deals with Chinese companies.
Via: Reuters.