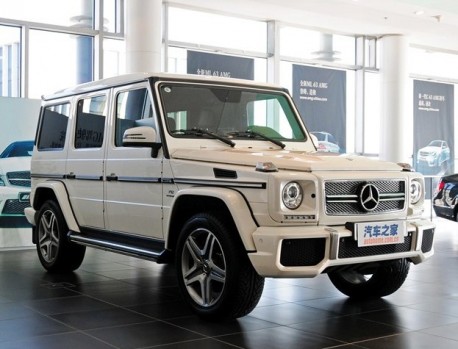 The mighty Mercedes-Benz G65 AMG was launched on the Chinese car market in late December. Mercedes said at the time that the limited-edition super SUV was sold out in China, but one white example still stands in a dealer in Shanghai. Bring a lotta money to buy, price of the G65 AMG is 3.78 million yuan or 605.000 USD.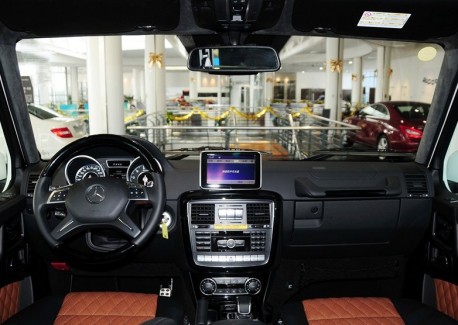 The Mercedes-Benz G65 AMG is the most powerful production SUV ever made, and that is very much appreciated in China where wealthy car buyers are willing to pay very big for ever more horsepower. The G65 AMG delivers. Power comes from a brute 6.0 twinturbo V12 with 612hp and 1000hp. Top speed is limited to 230km/h, 0-100 is gone in 5.3 seconds.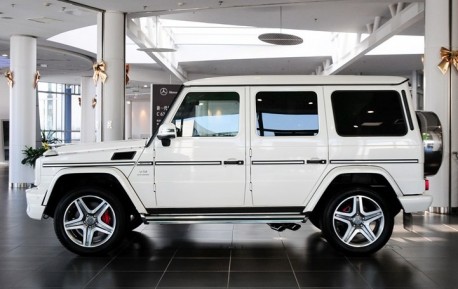 Huge 21 inch alloys very sporty. Exhaust pipes very American. Live rear and front axles very 1950. Ancient platform matters none, the G-Class is much more popular than the high-powered versions of the ML and GL, which, in Chinese eyes, are too feminine. The BMW X5M and X6M are considered manly enough and are the true competitors for the G65 and G63. Audi and Range Rover are nowhere in this super-segment.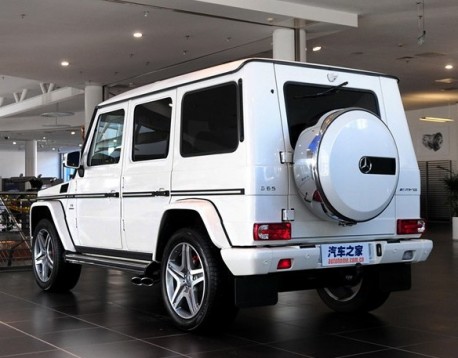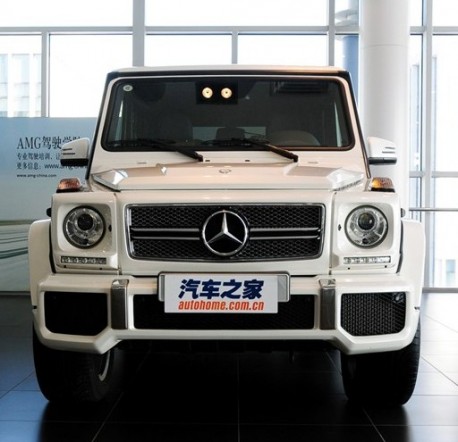 Benz logo a tad bigger than front lamps.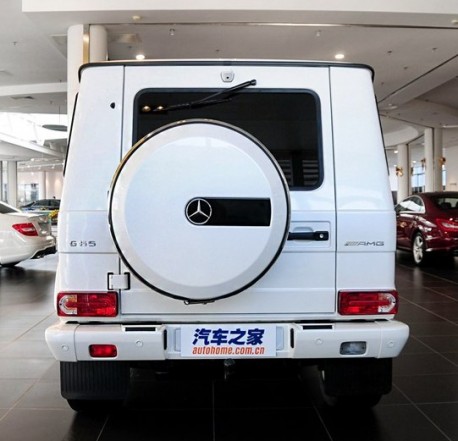 Farmer's hook a fine tradition.
Pics via: Autohome.