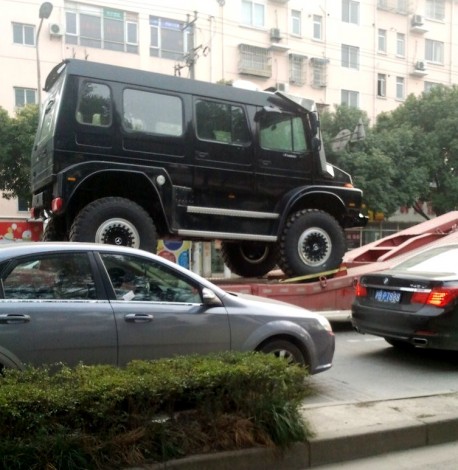 This is the massive Unimog U5000 SUV, seen transported on a flatbed in the great city of Shanghai. The Unimog U5000 is a one-off extreme and extreme luxurious SUV produced for a very wealthy Chinese businessman in 2010.  Back in June last year our friend CvM spotted the U5000 at a Mercedes dealer in Shanghai where it stood for sale for 1.55 million yuan or 250.000 USD.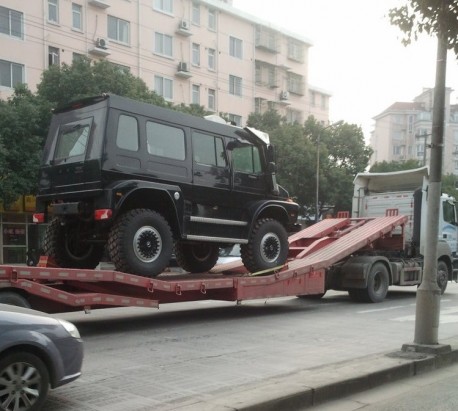 Seeing it transported likely means the U5000 SUV finally found a new owner. The U5000 SUV is based on the rather workman-like U5000 chassis. It is powered by 4.8 liter 4-cylinder turbo diesel engine, good for 290hp@2200rpm and 810nm@1200-1800rpm. Top speed of the U5000 is usually limited to 80km/h, the chassis can't handle more, and the world would end.
Problem is that getting a license for a diesel-powered car is very difficult in big cities in China, especially when it is an unknown one-off weird-thing. This is likely the reason the first buyer got rid of it. Hopefully the new owner lives somewhere in the countryside where nobody cares.