Here we have a very interesting Unimog, seen by my good friend CvM at a Mercedes-Benz dealer in the great city of Shanghai. This is the massive Unimog U5000 SUV, a one-off  based on the U5000-chassis, that was made on special order for a very wealthy Chinese businessman in 2010.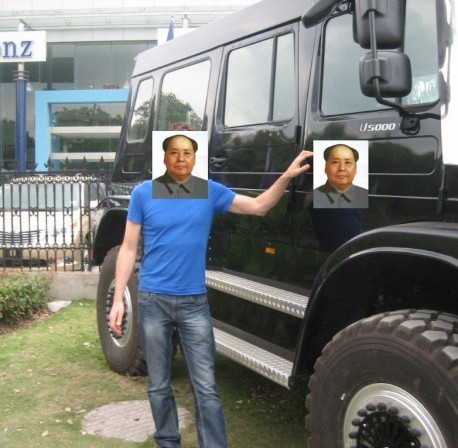 How big? Well, this is CvM, he is almost two meters tall and loox a lot like Mao Zedong.
The U500 SUV was on sale for some 250.000 USD at the dealer, so our businessman either got bored with it or he went bankrupt. Price seems a bargain but there might be a few problems with the U5000; it doesn't have license plates which means it is problably not road legal. It is also powered by a massive diesel engine and diesels are forbidden for passenger cars in big cities. Whether this U5000 SUV is a passenger car or not is of course debatable…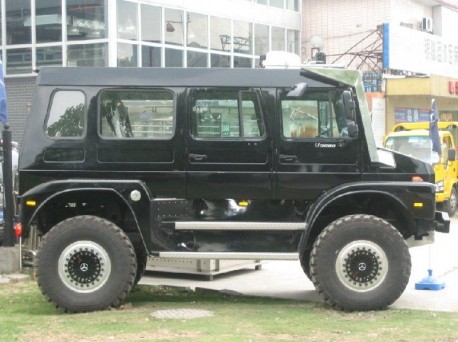 Power! Turbo-diesel, 4 cylinder, 4.8 liter.  Good for [email protected] and [email protected]. Top speed is usually limited to 80km/h but I don't think it can go much faster anyway. Wheelbase is 3.25 meter, ground clearance is 49cm.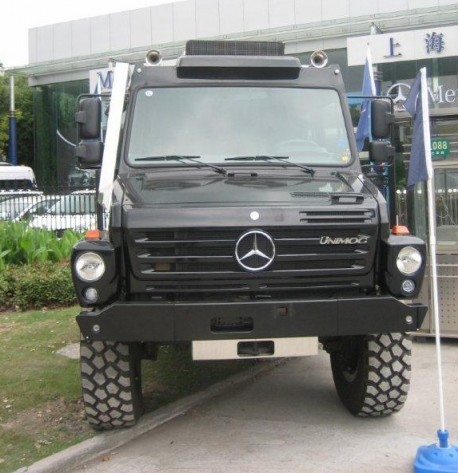 No traffic jam will survive this mighty Mog! Note horns on roof, should have been much bigger!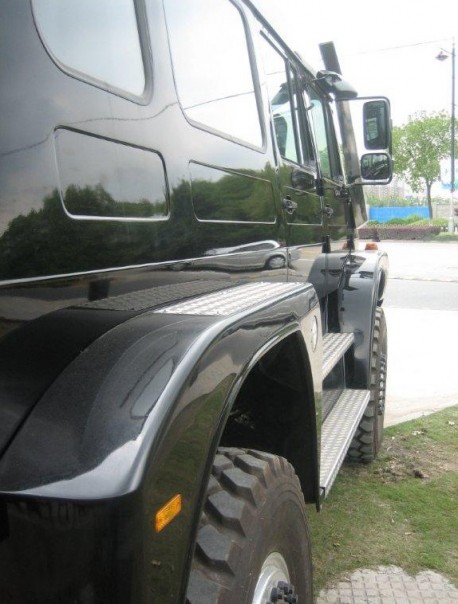 Where children can play.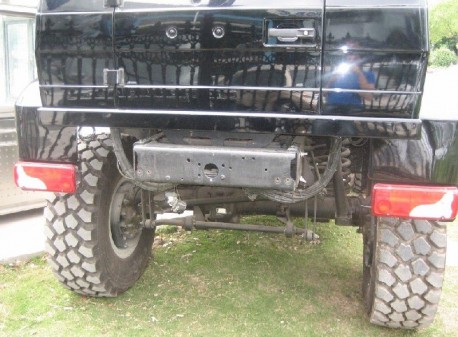 All kinda technical stuff hanging around at the back. Sure an Unimog!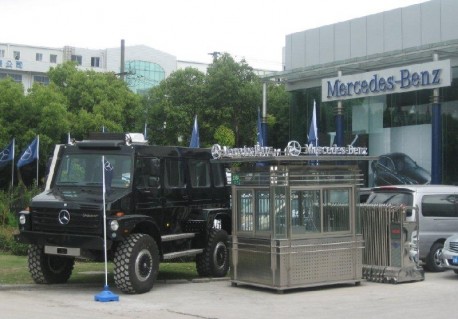 Tucked away in a corner, U5000 SUV does not look happy…