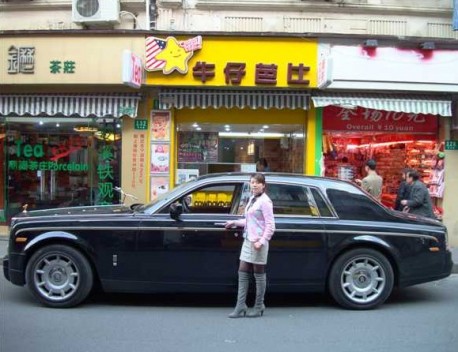 Rolls-Royce Motor Cars Ltd, the luxury British car producer, made around 30 percent of its total sales last year in the Chinese mainland, its second-largest market in 2012.
Without publishing exact figures for individual markets, Chief Executive Officer Torsten Muller-Otvos told China Daily that the exclusive brand sold a total 3,575 cars in 2012 worldwide, in its third consecutive year of record sales.
The US remained its biggest market, with China now a very close second, he said. "The growth in the first half was slower due to the challenging local economic climate, but we have seen a remarkable pick-up since the second half as the economy recovered," said Muller-Otvos.
In 2011, its sales figures for China overtook those in the United States, to be the brand's largest market. Though the US market reversed that trend in 2012, the Chinese mainland is now only around 40 to 50 units behind it, said Muller-Otvos.
"We are cautiously optimistic about our business in China in 2013, and I would not be surprised to see China as our No 1 market again this year," he added. He attributed his confidence to China's "fantastic" and "reliable" economic growth, predicted this year to be at 8 to 9 percent.
"It's certainly a positive market compared with many other mature markets." He added the company expected to continue expanding its network of China showrooms in 2013, especially in second-tier cities and in the western part of the country, without disclosing detailed numbers. Rolls-Royce currently has 15 dealers across the country.
Via: ChinaDaily.