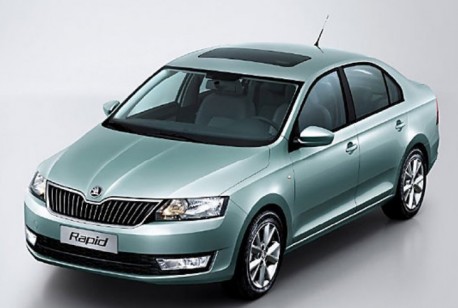 The first official pictures of the China-made Skoda Rapid have leaked out. The Skoda Rapid is made in China by the Shanghai-Volkswagen joint venture, it will debut on the Shanghai Auto Show in April and it will be launched on the Chinese auto market around the same time. Pictures show the vehicle in some sorta green-gray-ish color which makes the already boring car even less exciting.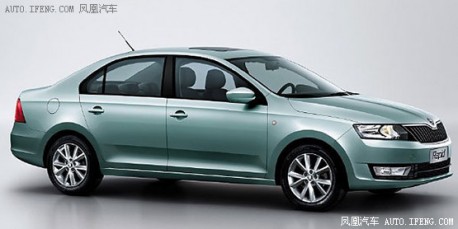 The Skoda Rapid is basically the same car as the new Shanghai-Volkswagen Santana and the FAW-Volkswagen Jetta. Price for the Skoda will start around 80.000 yuan. Engines are the same for all: a 1.4 with 89bhp or a 1.6 with 109bhp, mated to a five-speed manual or a six-speed automatic.  Size: 4501/1706/1469, wheelbase is 2603 and curb weight is 1160kg.
The three vehicles need to attract new buyers that are now mostly buying Chinese or Korean-GM. Volkswagen doesn't seen to care the cars will compete with each other, figuring they will compete even more with other auto makers.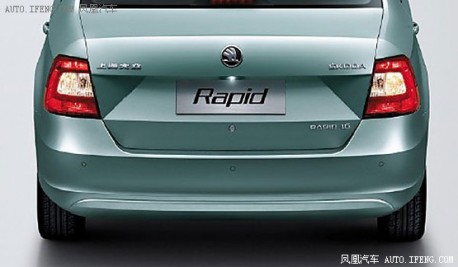 Buyers in this segment don't like any fuzzy-wuzzy design stuff, they prefer an automobile that works and brings them from A to B. Volkswagen so seems right in keeping the design conservative. But they might have gone too far by making three similar vehicles each as boring as the other. Cutomers will get confused and buy that cheap Chery anyway, because it has shiny alloys, or a roofrack.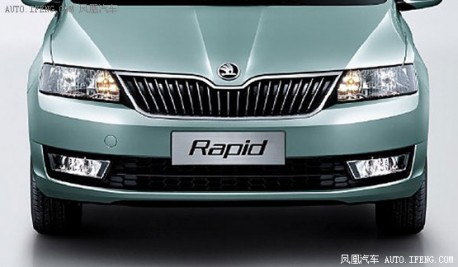 Rapidly moving to the top of the Boring List.
Pics via: iFeng.