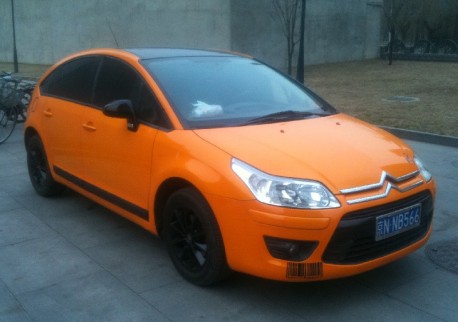 An extremely cool and extremely orange Citroen C4 hatchback, seen parked on the pavement in central Beijing. The orange was painted on, no wrap here, showing dedication to the color. The vehicle was further prettied up by a black roof, black mirrors, black strips over the doors and black alloys. It all ads up to a very good Citroen.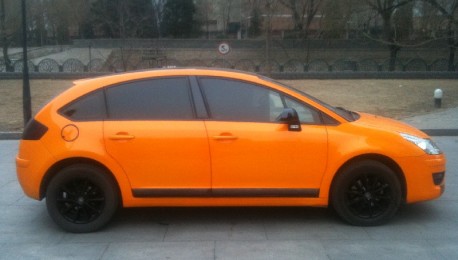 The Citroen C4 hatchback is called c-Quatre in China, because '4' is considered an unlucky number,  c-Quatre however simply means C-4. The Citroen C4/c-Quatre was recently facelifted and is made in China by the Dongfeng-PSA joint venture. Younger generations of Chinese car buyers don't care that much anymore about lucky and unlucky numbers and Citroen took note, the brand recently launched the C4L, a new stylish sedan that sits above the C4 in Citroen's China line-up.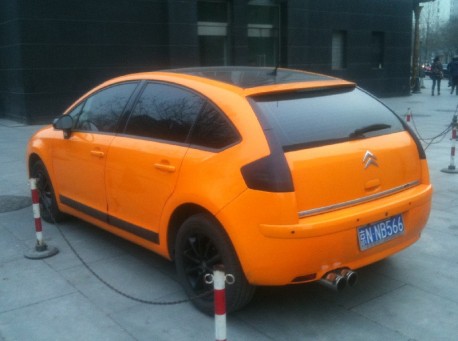 Black light covers and chromed double exhaust pips finish a fine piece of work!