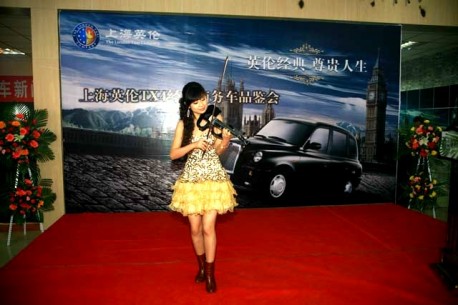 China's privately owned automaker Zhejiang Geely Holding Group Co said on Friday that it has finalized the acquisition for 11.04 million pounds ($17.46 million) of Manganese Bronze Holdings, the maker of the iconic London black cabs. The acquisition includes a plant, equipment and property, intellectual property rights and trademarks, said Geely.
The deal also includes Manganese Bronze's 48 percent stake in a Shanghai joint venture set up with Geely in 2009 and Manganese Bronze's stock of unsold vehicles.
Geely, which attracted worldwide attention after its acquisition of Swedish car brand Volvo in 2010, was already a shareholder in Manganese Bronze after buying a 19.97 percent stake in separate deals in 2006 and 2010.
Geely's priority will be to re-establish the production, sales and servicing of vehicles on broadly the same basis as before Manganese Bronze went into administration last October. This will include the continued assembly of the TX4 model at Coventry plant in the UK, the Chinese company said in a statement.
Geely said that it is looking at the future needs of the London taxi market, with a view to developing new models to follow the TX4, improving energy efficiency and the environmental footprint of the traditional London cabs, as well as examining the potential for entering the private hire market.
"We are delighted to restore the fortunes of this totemic marque which is known, recognized and admired all around the world. Despite its recent difficulties, we have long believed that the company and the black cab have huge potential," said Li Shufu, Geely's chairman.
"We also believe that the brand, technology and design know-how of Manganese Bronze will benefit Geely and our own model range," Li said.
Zhong Shi, an auto analyst based in Beijing, said that the unprofitable Manganese Bronze was "worth buying", and that the relatively small deal "won't bring a huge risk to Geely in the future".
Via: ChinaDaily.