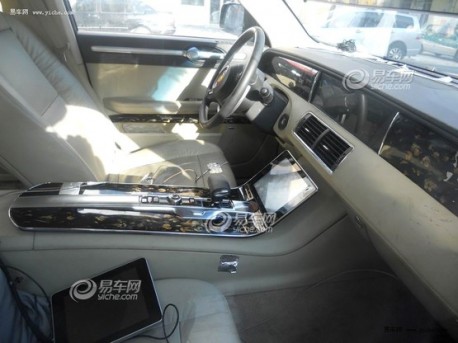 These are the very first pictures of the interior of the production version of the Hongqi L7, and we are positively impressed. Beautifully crafted, top end materials and completely digital. Especially impressive is the center tunnel with a 'floating' layer of wood on top of it.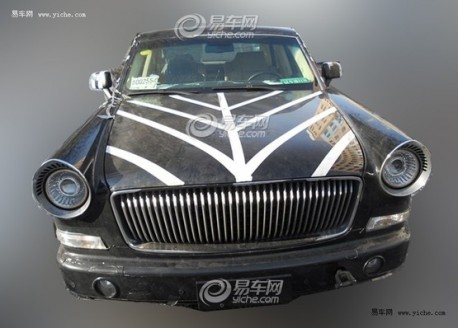 The Hongqi L7 debuted as a concept on the 2012 Beijing Auto Show, it is the short-wheelbase version of the massive Hongqi CA7600L (aka Hongqi L9) state limousine. The Hongqi L7 is China's answer to Bentley and Rolls-Royce. Power comes from a 6.0 V12 with 400hp and 580nm. Size: 5555/2018/1748, wheelbase is 3435.
Wealthy Chinese car buyers will certainly be interested in a Chinese super sedan, but it seems unlikely to be able to compete directly, especially when it has only 400hp. Buyers will likely buy the L7 out of curiosity, to park it next to the Roller they already own. Still, the Hongqi L7 starts to look serious.
The Hongqi L7 will be launched on the Chinese auto market this year. A debut on the Shanghai Auto Show in April seems unlikely, the car just isn't finished yet. Hongqi will likely go for a private debut, away from the big shows.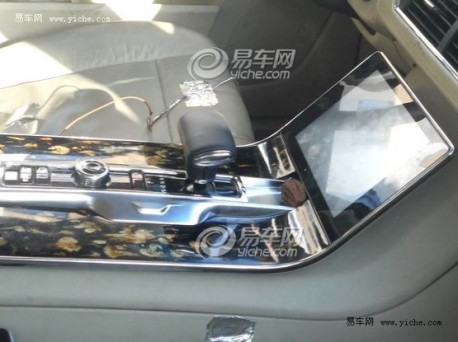 Miniscule gear lever. For internet millionaires, not for coal bosses from Shaanxi. Wood loox very well-crafted.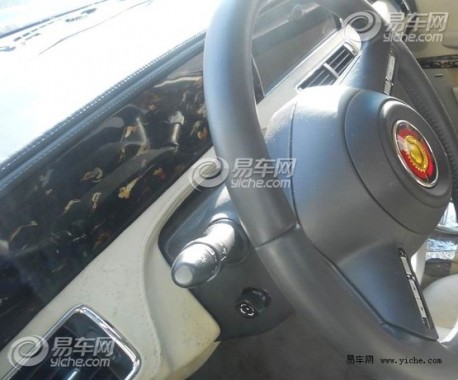 Golden sunflower sits proudly on the steering wheel, just like in every big Hongqi since the brand was founded in 1958.
Two spoke steering wheel harking back to old Hongqi's as well. Great work.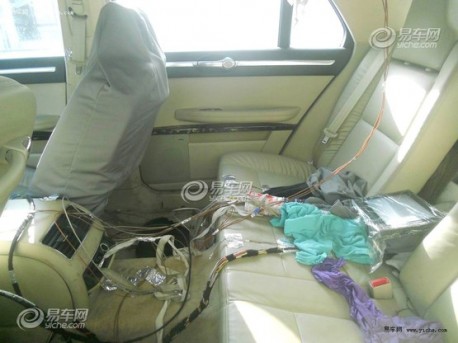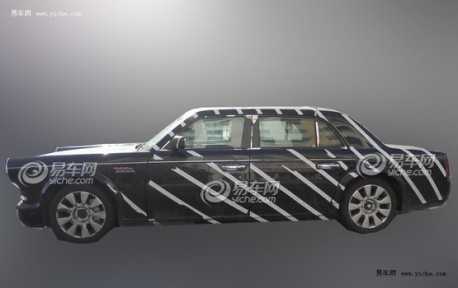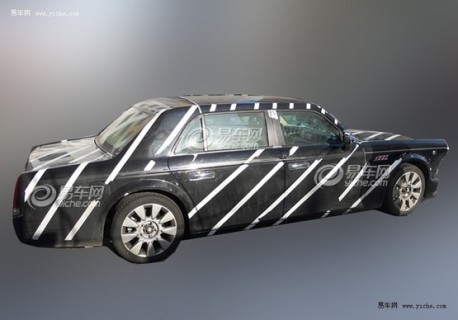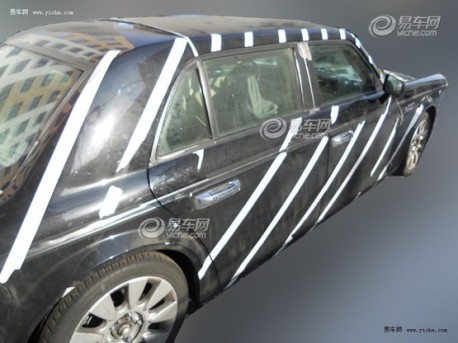 Huge C-style will protect the VIP from the prying eyes of the common populace.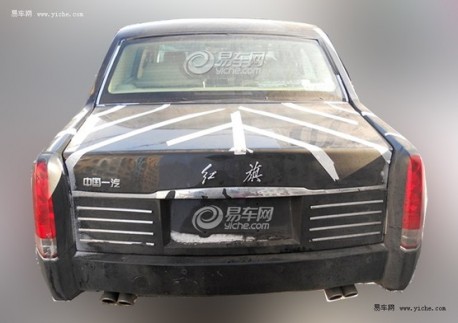 Chrome is King and tail fins are very 2013. This L7 is going to make a splash, no matter how…
Via: iFeng.