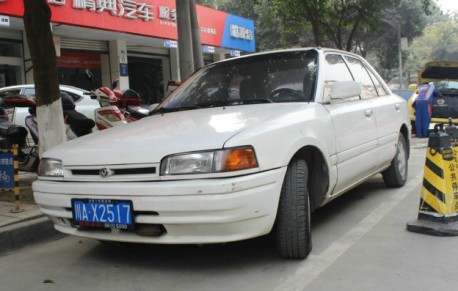 A neat  Hainan-Mazda 323, seen in the great city of Chengdu in Sichuan Province. The sixth generation Mazda 323 was made in China by the Hainan-Mazda joint venture from 1995 until 2000, designated CA7130 or CA7160. The CA7130 was powered by a 1.3 liter engine with 77hp. The variant with a 85hp 1.6 was designated CA7160.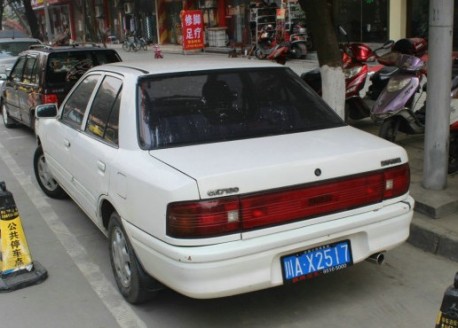 Note CA7130-designation above the left-rear light. This white example is an early car, the 323 was facelifted in 1998.
Price for the original CA7130/CA7160 ranged from 110.000 yuan to 130.000 yuan. The Hainan-Mazda joint venture also made the Mazda HMC6470L wagon, based on the third generation Mazda 929,  and the Mazda HMC6450 which was based on the Mazda MPV.
The Hainan-Mazda joint venture was disbanded in 2006 when FAW became the majority shareholder of Hainan Auto. FAW and Mazda subsequently formed the FAW-Mazda joint venture. Hainan Auto got the right to sell old Mazda's under the Haima-brand.