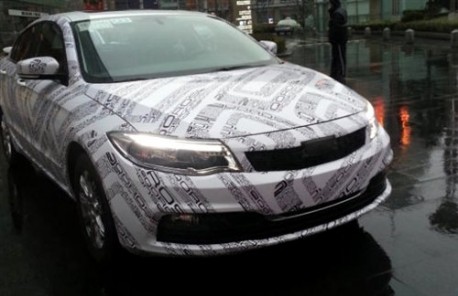 New 'spy shots' of the Qoros GQ3 driving around Shanghai. Qoros doesn't do any trouble to hide anymore, camouflaging this test car in a Qoros wrap, which is not a not-funny idea. Qoros released the first official pictures of the GQ3 in late December, it will debut on the  Geneva Auto Show in March and will have its China-debut on the Shanghai Auto Show in April.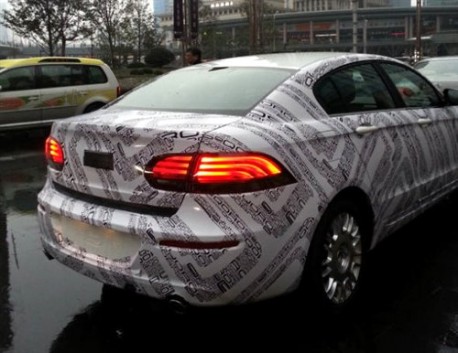 First clear shot of the rear lights, and they are looking good…
Qoros is a brand from Chery-Quantum, a joint venture between Chery Auto of China and Quantum LLC of Israel. The GQ3 will be available with two Chery-sourced engines: a naturally aspirated 1.6 and a turbocharged 1.6, mated to six-speed manual or a six-speed DCT.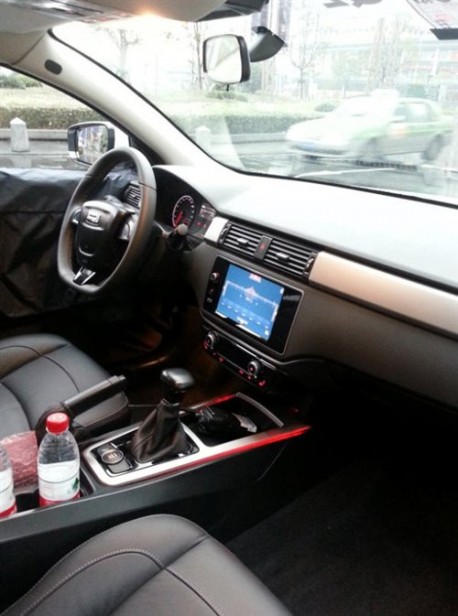 Straight lines inside where round lines dominate the exterior. Steering wheel loox good but dials a but too boring for today. Giant screen is very bright but it sits dangerously low in the center console, let's hope the voice control works properly! Chrome on the center tunnel is nice but there is no chrome visible elsewhere in the interior, which makes the chrome on the center tunnel look out of place.  Well, the start button is cool.
Via: Autohome.