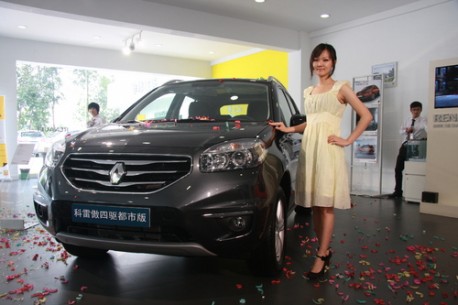 French automaker Renault has started to recall more than 60,000 cars exported to the Chinese mainland over problems with their fuel level sensors, China's consumer quality watchdog said.
Renault's Chinese subsidiary on Thursday began recalling 61,508 Koleos sport utility vehicles produced between December 16, 2008 and July 10, 2012, according to a statement from the General Administration of Quality Supervision, Inspection and Quarantine.
Fuel level sensors on the cars cannot deliver correct readings after long periods of use and are unsafe to use, the administration said. Renault will change the defective sensors for free, according to the statement.
Another 5,097 imported Koleos vehicles on the Chinese mainland will be recalled over welding problems in the vehicles' lower front swing arm, the administration said last month.
Via: ChinaDaily.