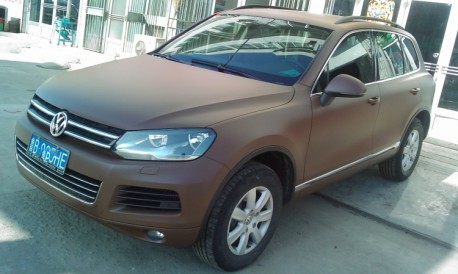 A very special Volkswagen Touareg seen in the great city of Qingdao (hello Ashley!) in Shandong Province. The good Touareg has been wrapped in matte brown, and that marks the first time we see a matte brown wrap in China. Well, it is certainly different, if not shit-like, than maybe a bit Bentley-esque.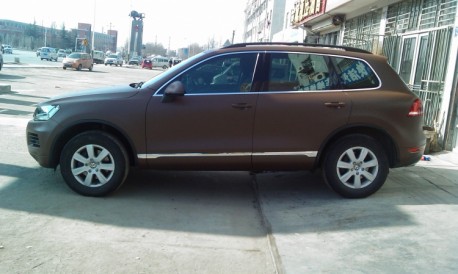 The wrap is a neat piece of work, continuing all the wat over the bumpers and mirrors. The chrome is extra shiny for extra contrast and the windows are tinted a bit. Only dissonant are the alloys which are a tad too boring. Finding a good color to match with brown however, is hard. We think a more shiny kind of chrome, like the stuff around the windows, would do the job.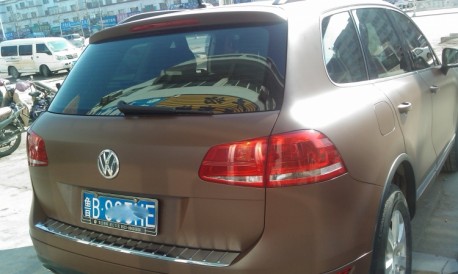 Wrap over wing very neat. The Volkswagen Touareg is imported into China, price starts at 780.000 yuan and ends at 980.000 yuan, wrap of this quality will do another 10.000.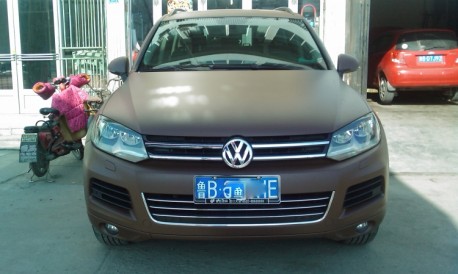 Gonna brown ya'…