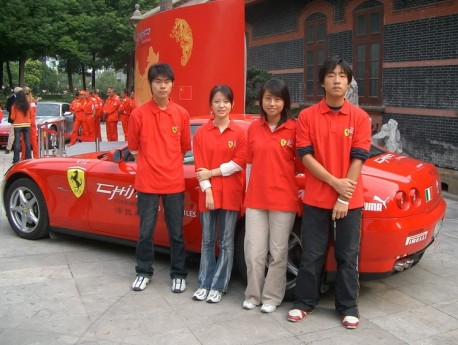 Italian automaker Ferrari released record figures for its business performance for 2012 despite the global economic turmoil. The company's total revenue increased 8 percent to 2.43 billion euros ($3.25 billion), while net profit rose 17.8 percent to 244 million euros.
China, including the mainland, Hong Kong and Taiwan, remained the Italian brand's second-largest market in its four major regional markets — the United States, Europe, Greater China and Far East. Ferrari sold 784 units of its sports cars in the Greater China region (China plus Macau and Hong Kong), 4 percent more than in the previous year, with almost 500 units going to mainland consumers.
To further tap the potential, the company will expand its dealer network from the current 25 dealerships to 30. In addition, the sports car legend has been holding a range of activities to expand racing culture and strengthen the bond between the brand and its fans in China.
Since 2005, Ferrari has brought the driving training program – corso pilota – to China where the Ferrari customers receive guidance from professional drivers to improve their driving skills. The effort will continue and be enhanced in the future, the company said.
Also, Ferrari will put more focus on coaching China's young drivers for car racing, and the company is working on increasing the relationship between Ferrari and Chinese universities for joint projects on scientific innovation and technology research.
In 2009 Ferrari began sponsoring some students from the School of Automotive Engineering at Tsinghua University in an exchange program to Italy, where they study at a local university and work as an intern at the Ferrari factory.
Via: ChinaDaily.