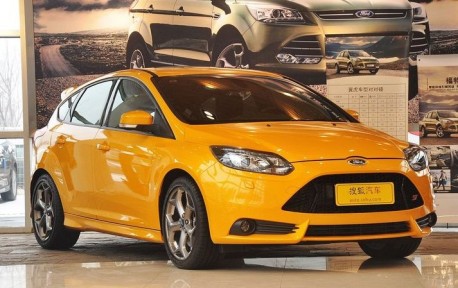 The Ford Focus ST has been launched on the Chinese auto market, price starts at 259.800 yuan and ends at 269.800 yuan. The Focus ST is Ford's first performance model in China, power comes from a 2.0 turbocharged Ecoboost engine, good for 250hp and 360nm, mated to a 6-speed manual. Top speed is 248km/h and 0-100 is gone in 6.5 seconds.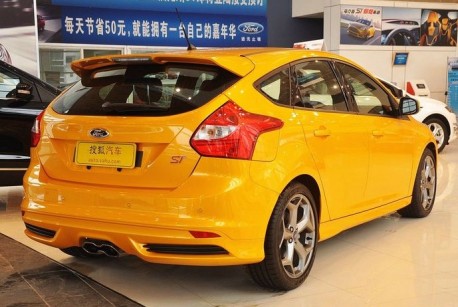 The Ford Focus ST is imported but it is actually a rather good deal compared to the locally made Volkswagen Golf GTI which costs 235.800 yuan for 200hp. The Focus ST has a fat 50 horses more for just 24.000 yuan extra. The difference is so small that something seems wrong. Volkswagen is charging too much or Ford won't earn much money on the ST…
Volkswagen is well-known to charge too much, but we also know that Ford earlier on indicated the ST would cost at least 300.000 yuan in China. The much lower official price suggest Ford is happy with lower margins, using the ST as a halo-model for the Focus range.
Ford makes the standard Focus in China at the Chang'an-Ford joint venture.