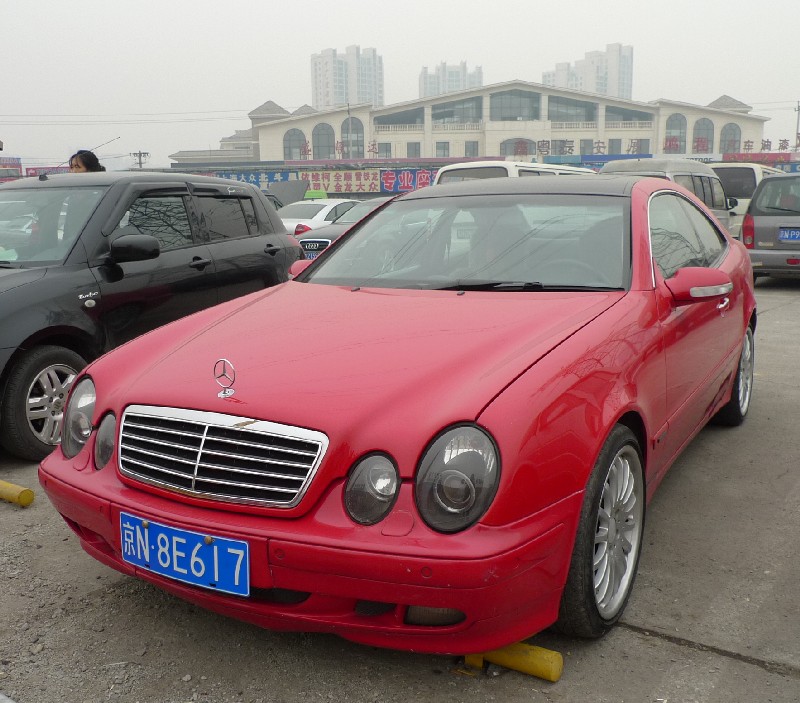 An extremely beautiful W208 Mercedes-Benz CLK 230 kompressor painted in red, seen on a car parts market in north east Beijing. The vehicle is further prettied up by darkened head lights, a black roof and gigantic low profile tires with Carlsson alloys. Wadda car! The first generation CLK was produced from 1996 until 2003 but sadly never officially exported to China.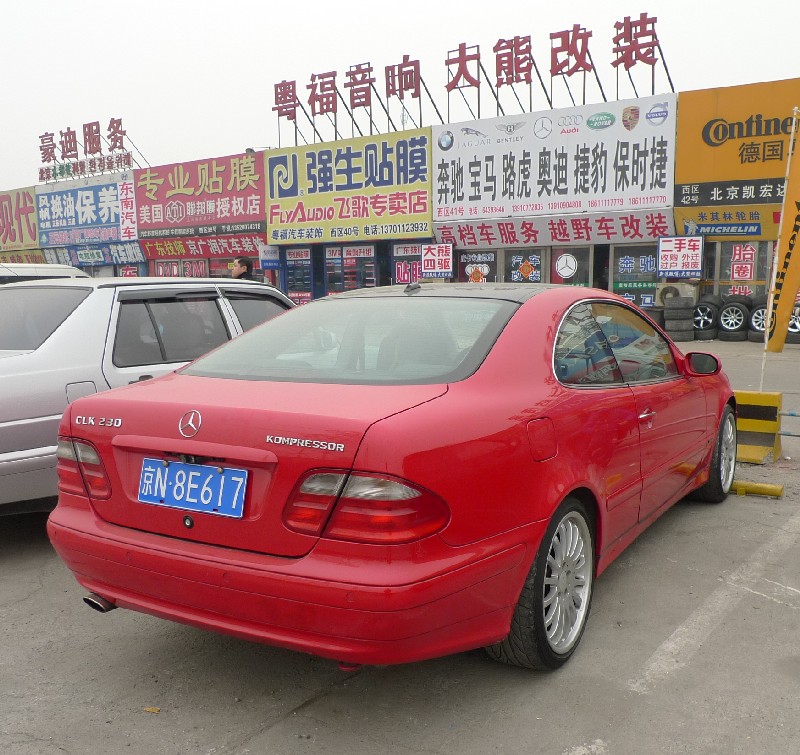 A big wing on the back would have made this Benz even better! The red racer looked as if it was brand new. Paint perfectly clean, body smooth as silk, no rust at all and no missing parts. The CLK 230 kompressor was powered by a supercharged 2.3 liter 4-cylinder engine, good for 190hp and 280nm, good for a 255km/h top speed and 0-100 was gone in 7.5 seconds.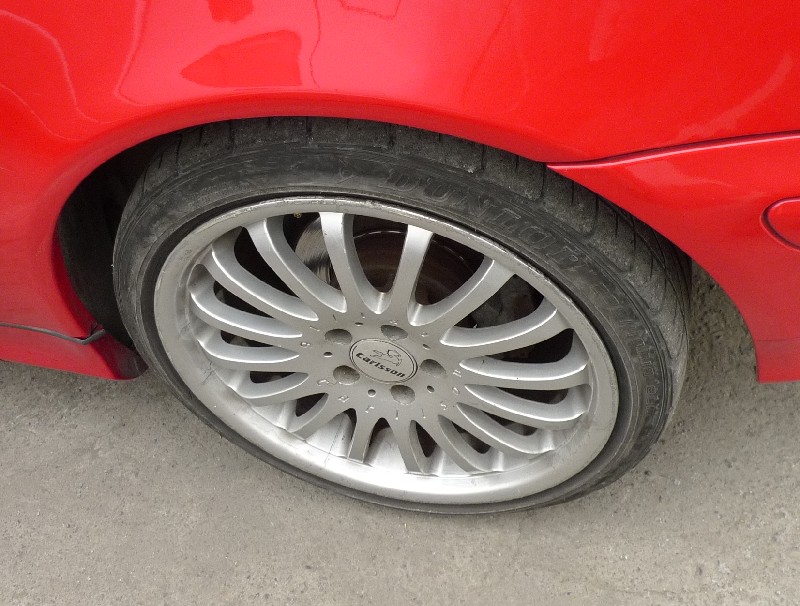 Tires can't be much bigger…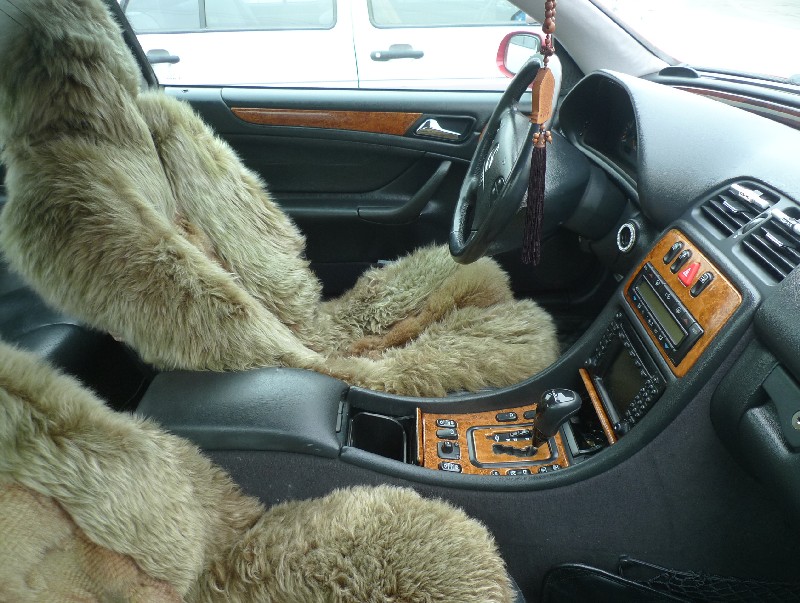 Seat covers for the cold Beijing winter looking very cozy. Interior otherwise as new. Automatic gearbox here. Wood polished to the max. The owner of this great Benz must have a big budget to keep his car in such a super shape. Parts for the CLK will be very hard to get in China, especially since the W202 C-Class, where the W208 was based on, wasn't sold in China either.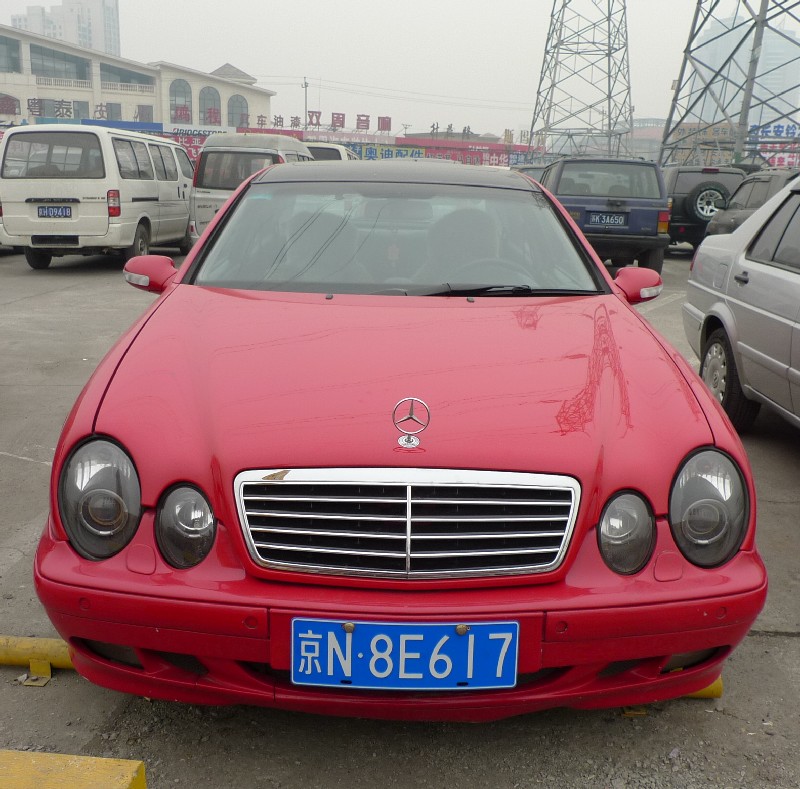 One of the Benz Benzes I have seen in China so far…