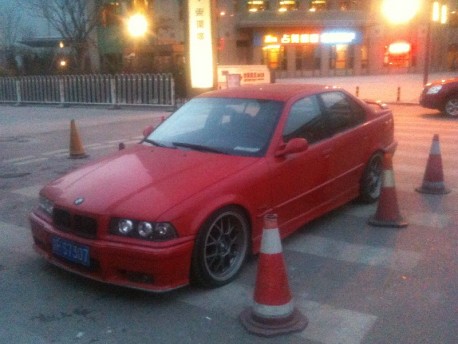 A very red and very sporty E36 BMW 325i, seen at the end of a day parked on a zebra crossing not far from my home in Beijing. The owner payed a nearby-working parking guard some money for six fancy traffic cones, protecting the BMW against angry pedestrians.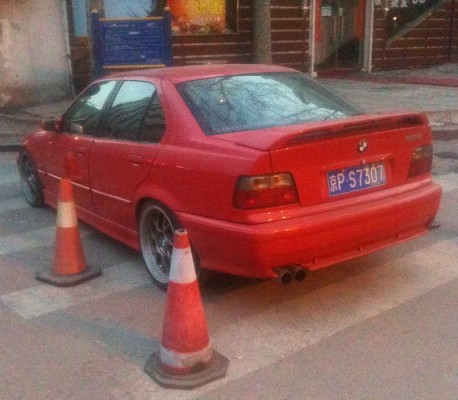 The beautiful Bimmer was prettied up with a black grille, blacked out head lights with fierce-looking light bulbs, a fat ass body kit, a wing on the back, low profile tires and racy alloys. The base 325i was powered by a 2.5 liter six-in-line, good for a neat 189hp and 245nm. Top speed was 235km/h and 0-100 was gone in 7.5 seconds.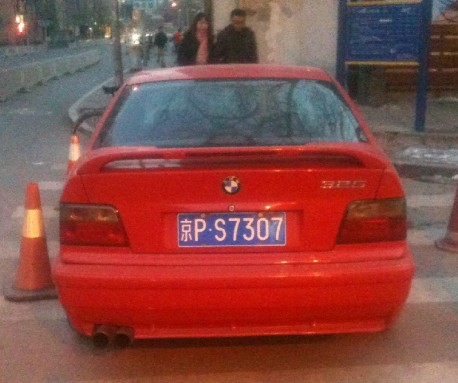 The E36 BMW 3-Series was made from 1990 until 1999. The E36 is an extremely rare car to find in Beijing because it was never officially exported to China. A few however arrived on Chinese shores via diplomatic and gray channels. Earlier on we met a perfect E36 BMW 325i Convertible.