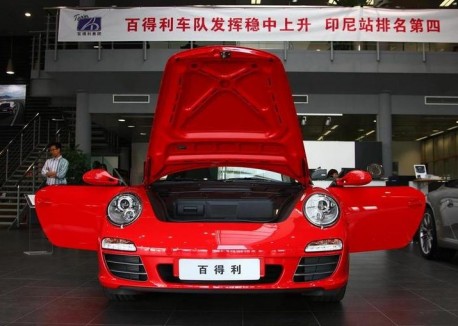 Luxury icon Porsche sold 2,689 units in China, an increase of 17.5 percent from last February, making China its second-largest market just narrowly behind the US. For several months last year, its sales in China surpassed the US. The Chinese market has become so important that Porsche is developing a special China-only start-stop system for the upcoming 911 Turbo.
The sports car manufacturer has handed over 10,454 new vehicles to customers the world over in February 2013, thus achieving an increase of 18.2 per cent in comparison to the same month last year. In the first two months of the ongoing year, Porsche AG sold a total of 22,515 cars – a growth of more than one-fifth in comparison to the same period of the prior year.
Via: ChinaDaily, 4Traders.