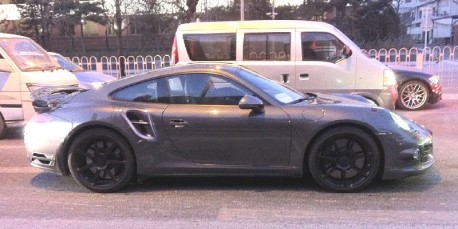 Sources close to Porsche have told CarNewsChina.com that the new 991 Porsche 911 Turbo will get a start-stop system for the Chinese market. This explains why the new 911 Turbo is testing here in Beijing.
The sources, who also provided the new spy shots in this article, said the system is necessary because the Chinese government is working on new very strict emission rules for 2015.  If a car maker fails to meet the new regulations China will impose a quota on the number of cars this car maker can import.
This will especially hurt Porsche, and other exclusive brands like Ferrari and Lamborghini, because all their cars are imported. It matters not that Porsche is part of Volkswagen which makes the Polo and other more fuel-efficient cars, each brand has to meet the rules.
Our sources told us the start-stop system has been developed together with Volkswagen. It will make the 911 Turbo very friendly for the planet with a mileage above 30 mpg. Eventually all China-bound Porsches with the PDK automatic transmission will get the system.
Porsche doesn't sell any manual cars on the Chinese market, so it really will become a bit more of a 'green' supercar maker, at least in China.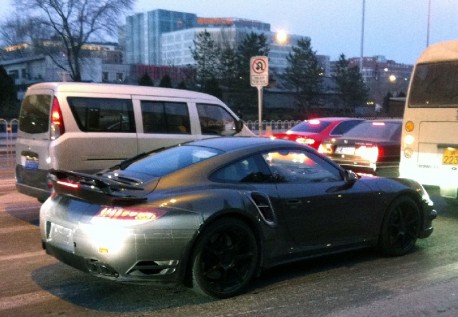 New spy shots of the 911 Turbo testing in China, a good look at the rear wing: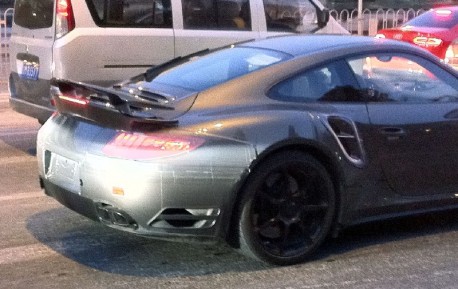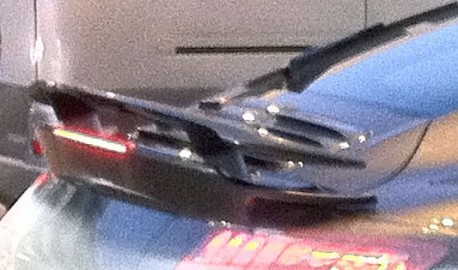 Air vents will blow air over lower-wing.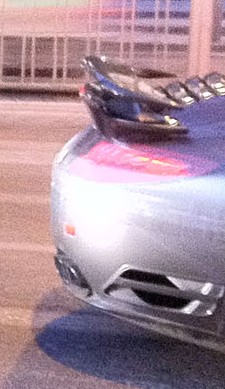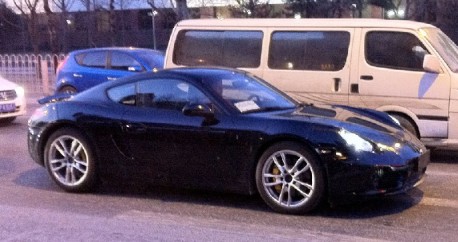 The 911 Turbo was followed by the new Cayman, it debuted last month on the LA Auto Show and will debut in China on the Shanghai Auto Show in April.