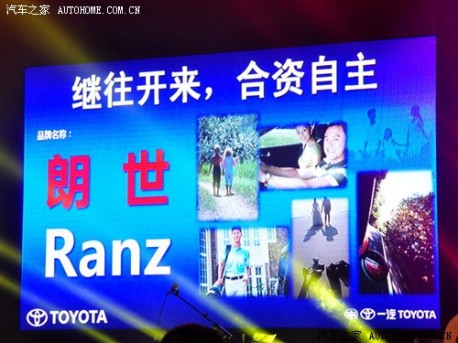 The FAW-Toyota joint venture launched a new sub-brand for electric vehicles. The brand is called 'Ranz' and the first car is expected to hit the Chinese auto market in 2014, a concept car will debut on the Shanghai Auto Show in April.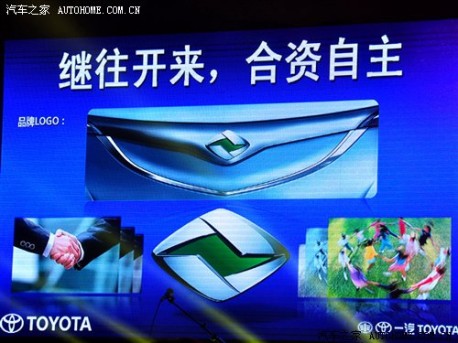 The Rantz logo is designed to resemble a handshake, which is fuzzy, since hand-shaking is not a Chinese-cultural thing, neither is it very much Japanese. When meeting Chinese, friends or business, a simply 'ni hao' is all it takes. Shaking hands is still considered Western and weird.
The Chinese name for Ranz is Shi Lang, which means 'Bright Life', as in dancing on green grass. The first real Ranz car will likely be based on the Toyota Corolla EX sedan.
Via: Autohome.