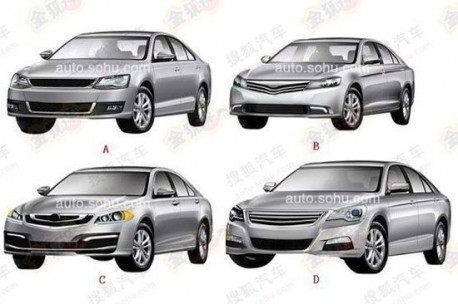 The biggest Lifan money can buy is the 720, which is only 4.7 meters long. That, will change. Lifan has applied for patent on a much bigger car, which will be called the '8-Series' when it hits the Chinese car market in 2014. The design isn't finalized yet, so Lifan has patented four different styles. The base points and basic lines are all the same, but the front and back differ on each design.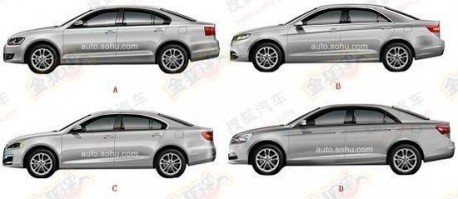 The 8-Series sedan will be just over five meters long, price will start around 100.000 yuan. Power will come from an updated version of Lifan's 1.8, which delivers 128hp in the 720. Lifan is also working on a new family of engines, including a 1.2 turbo and a 2.0, with the British automotive engineering firm Ricardo. The 2.0 will likely become available for the 8-Series as well.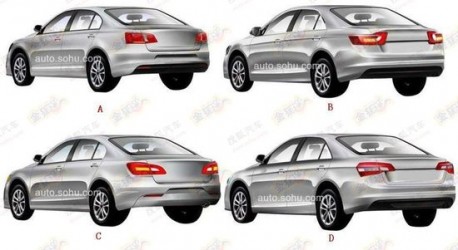 Designs a fuzzy mix of influences from Acura, Volkswagen and Toyota, but all together not that bad. C?
Via: Sohu.