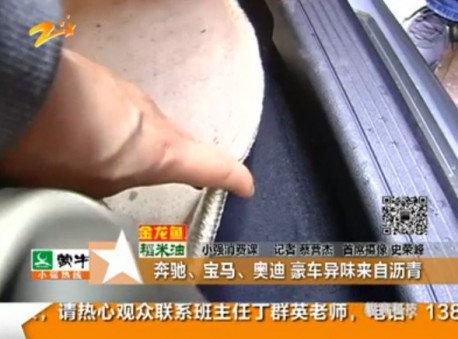 China's top quality watchdog has launched an inspection of luxury cars that use asphalt, a material that could release cancer-inducing substances, China Central Television reported (more).
Car makers involved include Beijing-Benz, Brilliance-BMW Automotive and the FAW-Volkswagen. Asphalt was found in the damping plates of some of their models. Damping plates are used to absorb vibrations and noise.
The inspection was launched by the Defective Product of Administration Center, a branch under the General Administration of Quality Supervision, Inspection and Quarantine (web). The inspection will evaluate whether these models meet environmental standards. The three automakers will be asked to examine their operations and correct their wrongdoings, and provide related technical reports.
Owners of the involved cars can lodge complaints on DPAC's website.
Asphalt is a sticky and black compound with waterproofing and damp-proofing characteristics. At high temperatures, asphalt can release toxic chemicals into the air.
Via: ChinaDaily.