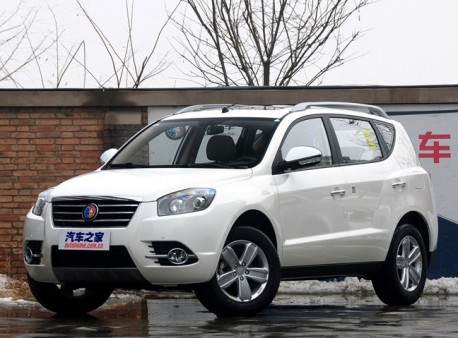 The Geely Englon SX7 SUV will be launched on the Chinese car market on March 31. Geely dealers have started accepting reservations so we know the price, which starts at 92.800 yuan and ends at 129.800 yuan. The Englon SX7 is basically the same car as the Geely GLEagle GX7, that was launched in May last year, and the Geely Emgrand EX7 that will be launched later next year.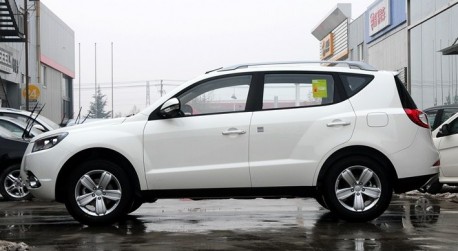 There will be three engines: a 136hp 1.8, a 140hp 2.0 and a 160hp 2.4. The 1.8, pictured, and the 2.0 will only be available with a 5-speed manual. The 2.4 will also be available with a 6-speed automatic. Size: 4544/1832/1720 mm, wheelbase is 2660 mm.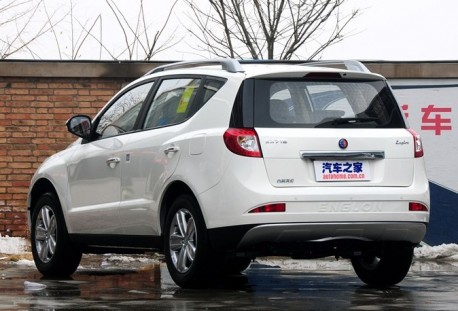 The Englon SX7/GLEagle GX7/Emgrand EX7 have been under development since 2009 and the cars haven't changed much over the intervening four years. Exterior is for 90% the same as the first concept car, only details like the type of head lights and such changed a little bit.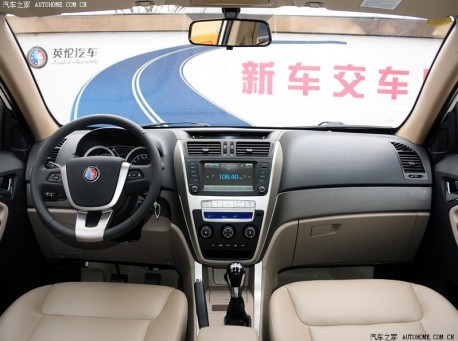 Interior is clean enough but materials are reasonable at best. This is a top-spec car with a huge screen on the center console and a smaller blue screen for the aircon control. Dash on cheaper variants loox like this. Note stick sticking out high above the center tunnel, as in a 1980's tractor.
But! The Englon SX7 is a big and specious car for the money, it won't be fast but the engine will start every day, and the exterior is still pretty 'modern', especially in white. All together not a bad deal…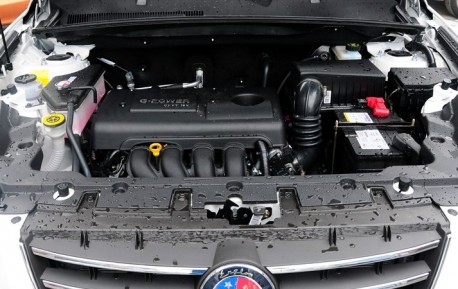 The 1.8.
Via: Autohome.