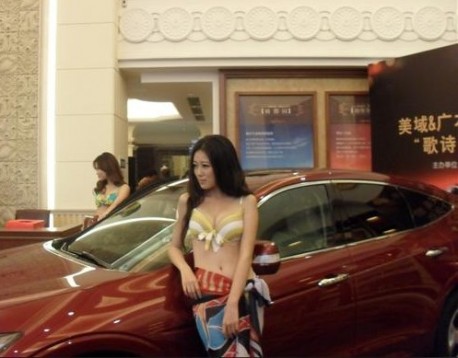 Honda Motor Co Ltd and its China joint ventures sold 61,108 cars in the country in March, down 6.6 percent from a year earlier, the Japanese automaker said on Tuesday. That compares with a 27.1 percent fall in February, although figures were skewed due to the timing of the week-long Lunar New Year holidays.
Sales in the first three months of the year came to 140,380, down 5.2 percent from the same period a year earlier.
Honda's joint venture with Dongfeng Motor Group sold 25,013 cars last month, down 16% from a year earlier, while sales at its joint venture with Guangzhou Automobile Group rose 1.3% to 36,095 units.
In the first quarter of this year, Honda reported a 5.2% fall in its China sales to 140,380 cars.
Japanese brands suffered a sharp fall in sales amid a flare-up in a long-running dispute between Japan and China last year. The Japanese government in August announced a move to nationalize the uninhabited islands of Senkaku in the East China Sea to prevent commercial development, which prompted a public outcry in China. Beijing also claims sovereignty over the islands, known in Chinese as Diaoyu.
Honda targeted 25% growth in China sales to 750,000 vehicles for this year. The No. 3 Japanese auto maker posted a 3.1% decline in China sales last year.
China sales of Japanese carmakers fell around 50 percent following violent anti-Japan protests in September 2012 after Japan nationalised two East China Sea islands. China claims the islands as its own territory.
Via: MarketWatch.