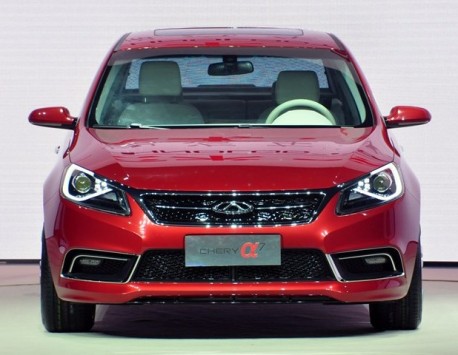 This is the new Chery α7 (Alpha 7) concept car, it debuted yesterday evening just three days before the start of the Shanghai Auto Show, and Chery also launched its new corporate logo at the same event. The Chery Alpha 7 previews the upcoming Chery A4, which was expected to debut in Shanghai, but apparently won't hatch yet.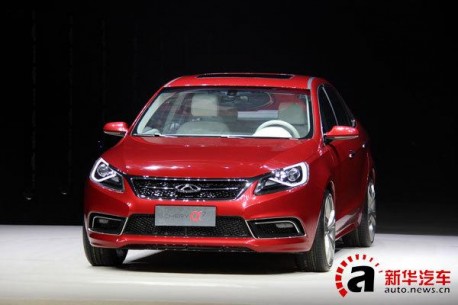 Chery says the Alpha 7 introduces a new design language, inspired by water. The grille loox similar to many current Chery cars but the head lights, bumper section and sporty wheels are all new. Chery also says the Alpha 7 previews a brand new "intelligent vehicle entertainment and information system" called 'Cloud Drive' which is always connected to a cloud-based server system.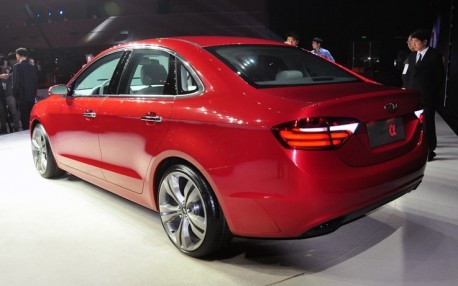 Size of the Alpha 7: 4650/1820/1480mm, wheelbase is 2700mm. The Alpha 7 is powered by a new 1.6 liter turbocharged engine which will also become available in the Chery A4. The 1.6 turbo is mated to a 6-speed DCT. The engine is based on Chery's existing 126hp 1.6, mated to a CVT, which will be the base engine for the A4.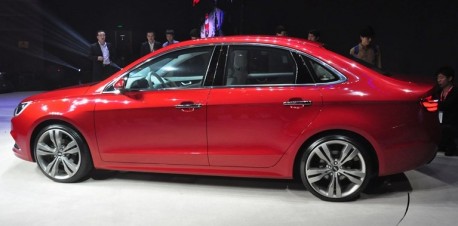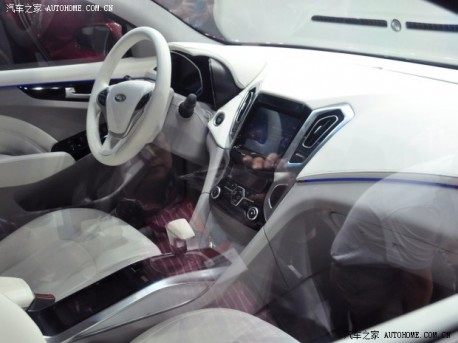 Interior as we saw it on spy shots of the A4, except for the center tunnel which loox very concept. Think that away, tone down the colors a bit, and you got the real thing.