Finally we have the first live shots from the Chang'an Eado XT in the flesh, and again we say; this must be the most beautiful Chinese car so far. The Eado XT will debut on the Shanghai Auto Show later this week, it was spotted when arriving all-naked at the exhibition hall.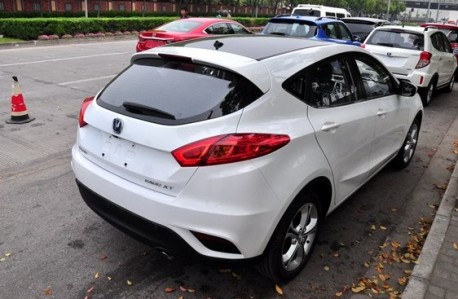 The Eado XT hatchback will be launched on the Chinese car market in the second half of this year, it is based on the Chang'an Eado sedan that was launched in March last year. There will be two engines available: a 150hp 1.5 turbo mated to a 6-speed automatic and a 124hp 1.6 mated to a 5-speed manual or 4-speed automatic. The 1.5 turbo is new and will also become available in the sedan. Price for the XT will start just under 70.000 yuan.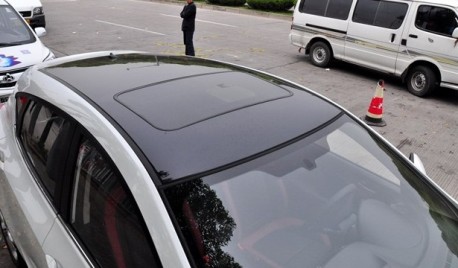 Black roof very racy, note sporty red-black seats.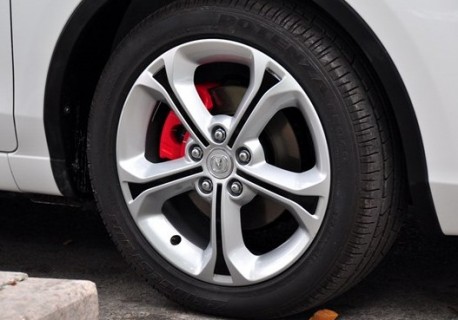 Five-spoke alloys with red brake calipers are even more racy! Chang'an clearly aiming at young drivers here, and with those sleek lines and a 150hp turbo engine a hit seems almost sure.