The very first live shots of the facelifted Suzuki SX4, seen on the Suzuki-booth-under-construction on the floor of the Shanghai Auto Show where it will debut later this week. The Shanghai Auto Show will start on Saturday but as usual nobody bothers to guard the door or the cars; so here it is.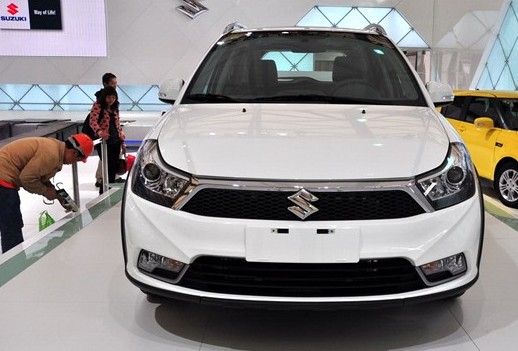 Man wearing red helmet is drilling a hole in something. Sporty yellow Swift on the right. The facelift for the SX-4 includes an all-new nose with new lights, a new grille and a new bumper. The back changes less with only new lights and a new bumper.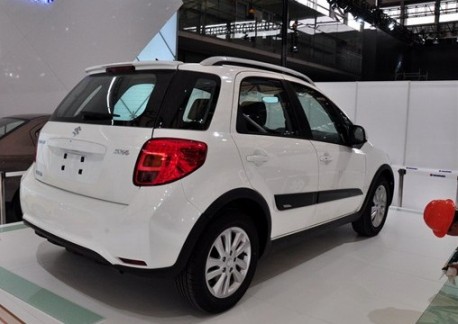 The Suzuki SX4 is made in China by the Chang'an-Suzuki joint venture. Price of the facelifted car will range from around 85.000 yuan to 135.000 yuan. Engines: 109hp 1.6 or a 131hp 1.8, both mated to a 5-speed manual or 4-speed automatic.
The Suzuki SX4 is a popular car in China among young families who have outgrown the smaller Swift. Families like mine, my wife wants to buy one, but I am not sure I like the new front and a bit more power would be nice. For the money however there isn't much that comes close to the SX4 is quality and space. Yet undecided…