The new Geely KC concept just debuted in Shanghai, one day before the start of the Shanghai Auto Show. Geely couldn't wait that long and organized its own party which is still ongoing as I write these very words. The Geely KC is a very good looking sporty fastback previewing a future high-end Geely which will be based on the platform of the current Volvo S80. The concept car is very likely based on the S80 as well.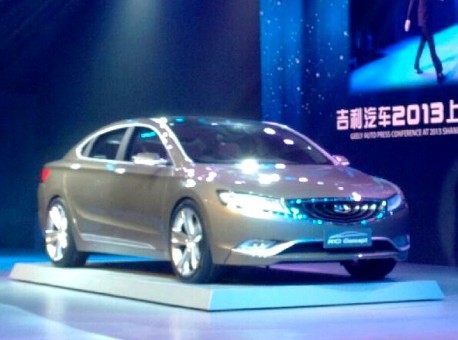 We are getting these pics from our friends in the audience, using flashy mobile devices to get the KC out to the wider world. Whenever we get high-res pics we will post another post. Earlier this week Geely released an official press release about the KC, yet without photos, and there we learned that the designer of the KC is none other than ex-Volvo design boss and current Geely design boss Peter Horbury, who was quoted saying:
"The design philosophy of KC concept originates from the spirit of "freedom, exploration and dream", its integration shows that Geely adheres to the modern automobile design philosophy and design highlight of integrating Chinese traditional cultural essence."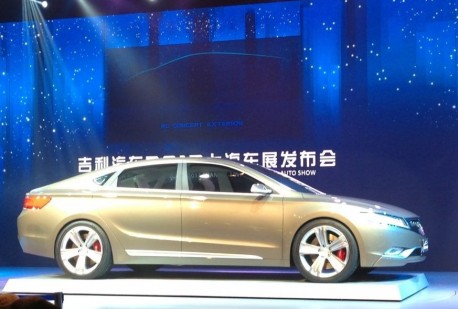 A very sleek looking machine. Length is 4960, wheelbase is 2880. No news yet on the powertrain but bet the concept will have something hybridish. The real thing will then come with Volvo-designed four and five pots. The shape of the Geely KC is also somewhat similar to the Volvo Concept Universe that debuted on the 2011 Shanghai Auto Show. The Concept Universe was designed by Horbury as well.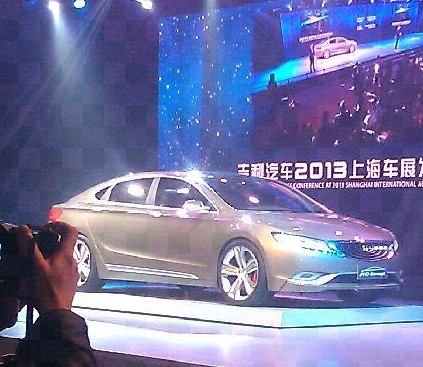 Strong shoulder line is the best Volvo tradition.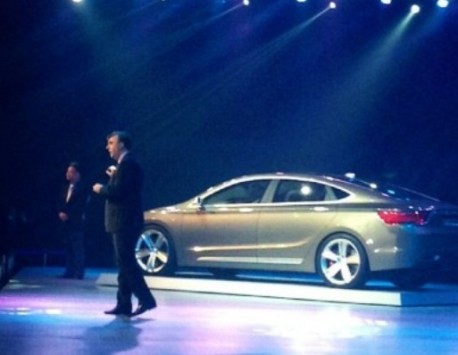 Only shot so far of the back. Horbury in the center. Geely boss Li Shufu on the left.
More as we get it!