The massive Carat 65 Bentley Mulsanne armoured limousine was launched on the Shanghai Auto Show and was launched on the Chinese car market at the same time. Price is 15.8 million yuan or 2.55 million USD. The most expensive normal Mulsanne costs 9.28 million in China. What do you get for the extra cash?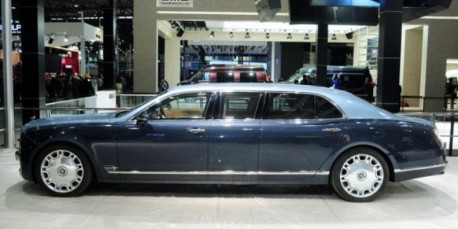 A wheelbase stretched by 65 centimeter, hence the name. New size: 6225/1926/1521, wheelbase is 3916. The 65 is bullet proof up until level B7, meaning it can withstand an attack with 15kg TNT explosives. Other goodies include a reinforced fuel tank, upgraded brakes, a fire suppression system and run-flat tires.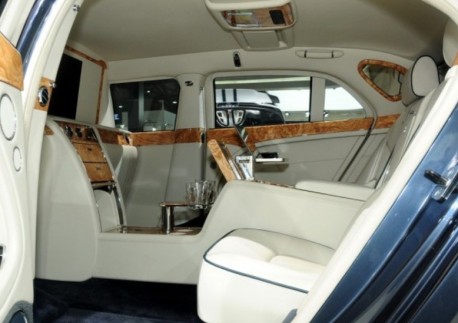 The interior has been upgraded with a sat-coom set, an extra high-tech multimedia system, more leather and more wood. The engine however is unchanged, the 6.8 liter V8 poops out 513hp and 1020nm. Carat doesn't say how heavy the 65 is but we guess it is at least 1 ton heavier that the normal car, and that means it won't be very fast. On the other hand, 1020nm is enough to wipe a country off the earth.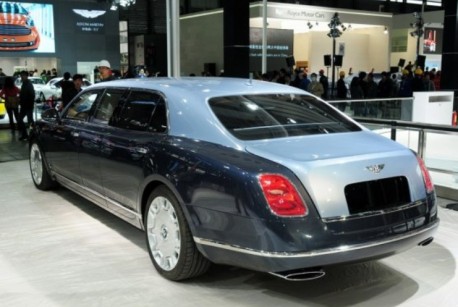 Two-tone paint job makes the 65 look slightly less big… China is a surprisingly safe country and a armored car is not a necessity here; the brag-factor will likely be a more important argument to buy.