The Zotye Z100 has been launched on the Shanghai Auto Show, painted in trendy green but electric it ain't. The Zotye Z100 is a new mini-hatchback that will hit the Chinese car market later this year. Price will start around 24.000 yuan and that will make the Z100 one of the cheapest new cars on sale in China.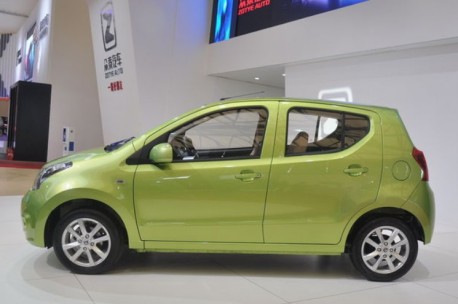 The Zotye Z100 will be powered by a 1.0 four-cylinder with 56hp, mated to a 5-speed manual or a 4-speed automatic. The addition of the automatic will help sales very much, especially among first-car buyers. The Zotye Z100 will compete with fine cars such as the BYD F0 and Chery QQ.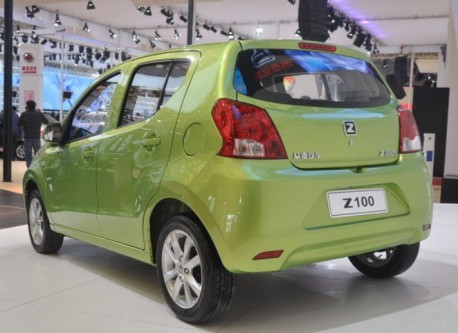 Design of the Zotye Z100 is very much inspired by the current Suzuki Alto. Zotye still makes a legal clone of the ancient second generation Suzuki Alto, called the Jiangnan TT. Zotye however does not have any rights to the current Suzuki Alto.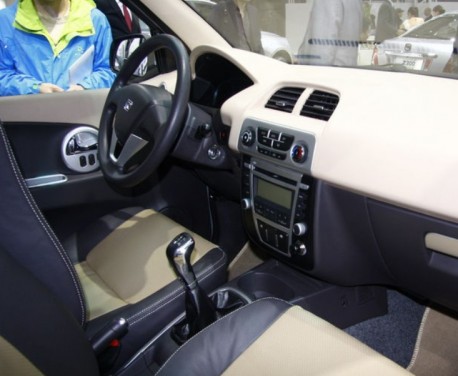 Simple design, but the materials don't look too cheap.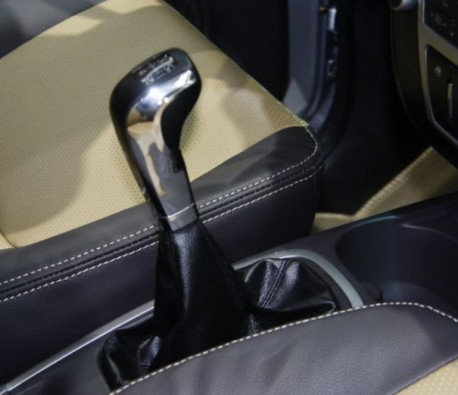 Enormous gear knob looks kinda kinky, must be very good for…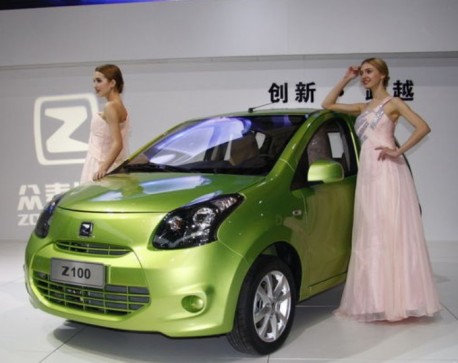 …getting the babes on board.