Is Rolls-Royce joining in on the new baby-blue trend in China? No, not really. This is the Rolls-Royce Ghost Alpine Trial Centenary Collection, a special edition launched to celebrate Rolls-Royce winning the 1913 Austrian Alpine Trials. The winning 'Silver Ghost', seen on the right, was painted in baby blue & silver, and came with black alloys and a black grille.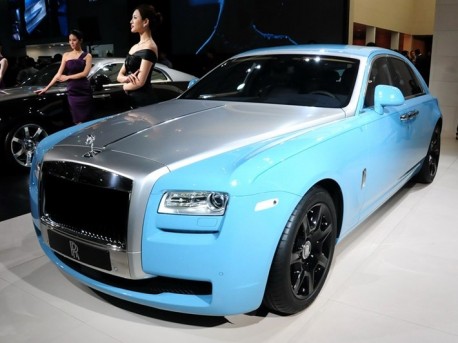 The 2013 Rolls-Royce Ghost Alpine Trial Centenary Collection thus, has all that too. Yes, completely forgotten 100 year old races in Austria beg for a special edition, don't they? Rolls-Royce didn't say how many of these smurfin' blue Ghosts they will make, or how many will come to China.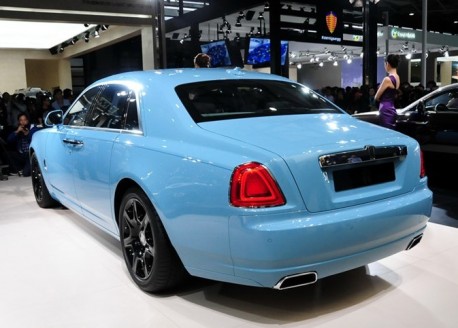 It is well-known that wealthy Chinese car buyers love special edition, and that they basically snap up everything with a weird foreign name on it. But this? For the color maybe, but not for the story.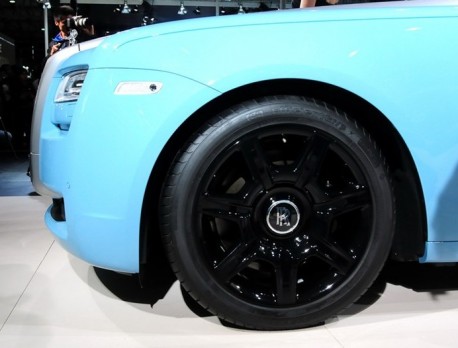 The black alloys Rolls-Royce is bragging about. They say this is the first time black alloys are standard on a Roller.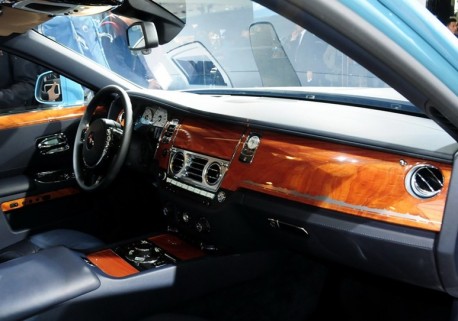 Leather in blue too, but in a different kind of blue. Some extra stripes and extra stitching here and there.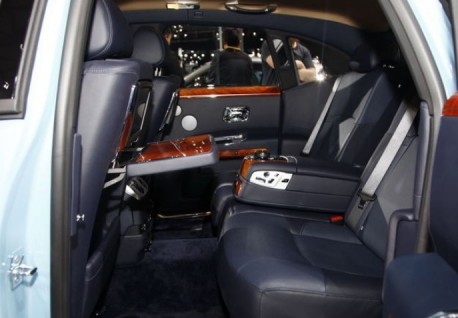 The captain of the race-Roller will sit here, in all comfort, on a bench.