The winged Smart Jeremy Scott Edition has been launched on the Chinese car market for 388.000 yuan, or almost 63.000 USD. The Jeremy Scott Edition is a the slightly watered down production version of the mad Smart ForJeremy concept. The Jeremy Scott is an extremely limited edition, Smart will only make 10, five of which will go to China.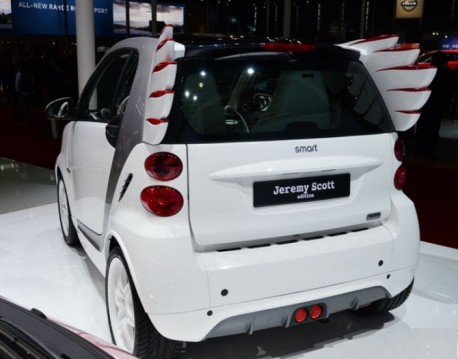 Jeremy Scott is an American fashion designer, his most famous design is a line of Adidas shoes that feature similar wings. Other special thingies include: white alloys, special white paint, and a white interior. The five China-bound Smart Jeremy Scott Editions are powered by a Brabus-tuned 102hp variant of the turbocharged 3-cylinder petrol engine.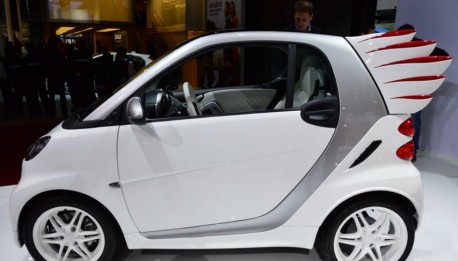 It will look cool in Shanghai, with all those metro-hipsters running around there. Earlier on Smart launched a China-only 'New Year Edition' and a 'Dragon Edition', which sold out in a day. The Jeremy Scott however, is cool above all.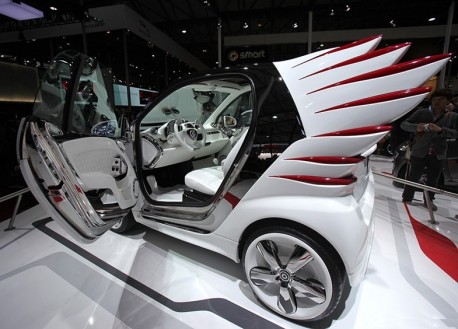 The Smart ForJeremey concept.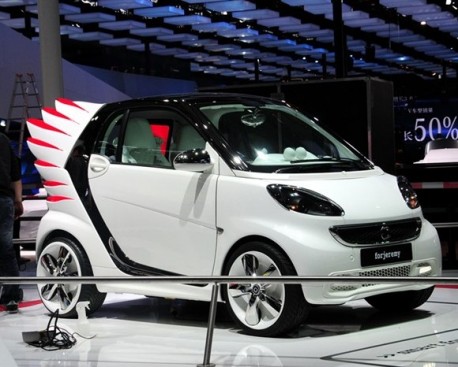 Concept again.