This is the new Jinbei Haixing X30 minivan, with a neat and very contemporary BMW grille. The Haixing, meaning 'Sea Star', will be launched on the Chinese car market in June. Jinbei Automotive is a subsidiary of Brilliance Automotive, making vans, minivans and cheap SUV's.  Brilliance is the Chinese partner in the Brilliance-BMW joint venture that makes BMW-branded cars in China.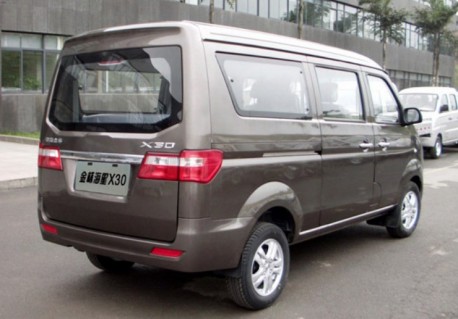 Even the 'X30' badge looks BMW-ish. The Germans will undoubtedly be annoyed by this new move of their 'partner'. Earlier on BMW got very mad when Brilliance launched the V5 SUV, a copy of the BMW X1, which is one of the cars made by the joint venture.
Price of the Jinbei Haixing X30 minivan will start around 40.000 yuan. Power comes from a 1.3 liter four-cylinder with 87hp. Size: 4200/1695/1930mm, wheelbase is 2700mm.  A quick look at a few other Sea Stars:
The Haixing X7. Price starts at 29.800 yuan and ends at 34.800 yuan. Power comes from a 1.0 four-cylinder with 61hp. Size: 3730×1510×1870, wheelbase is 2430.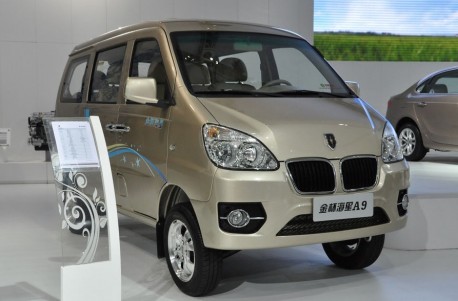 The Haixing X9, a slightly more luxurious version of the Haixing X7. Price starts at 34.800 yuan and ends at 39.900 yuan. Same engine, same size.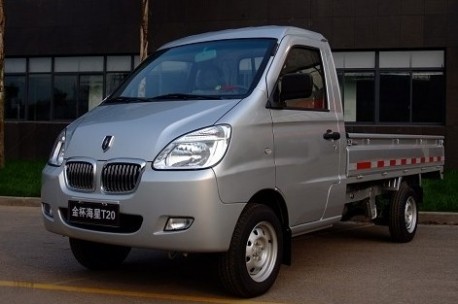 The Haixing T20, a pickyp variant of the H7. There is only one variant and it costs 31.800 yuan. Size:4592×1510×1870, wheelbase is 2760.
All very useful and cheap little cars. But they ain't no BMW.