The facelifted Hyundai Equus has been launched on the Chinese car market. Price for the short-wheelbase variant starts at 738.000 yuan and ends at 1.01 million yuan, price for the long-wheelbase variant (pictured) starts at 958.000 yuan and ends at 1.32 million yuan. The facelift includes a new grille, new headlights, a slightly different front bumper and new rear lights.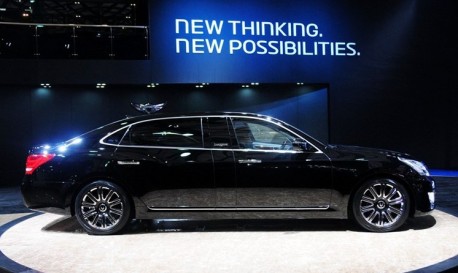 The long-wheelbase 'Limousine' is stretched by 30 centimeters in the middle. The giant vehicle is very popular among the many wealthy South Korean businessmen who live in China. Chinese buyers have yet to warm up to the Hyundai, for now they rather go for an Audi or a Benz.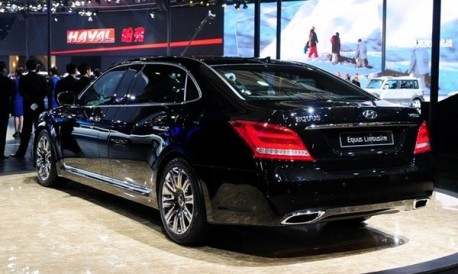 The Equus is available with two engines: a 3.8 liter V6 with 334hp and 395nm, and a 5.0 V8 with 430hp and 510nm. Both engines are mated to an 8-speed automatic gearbox.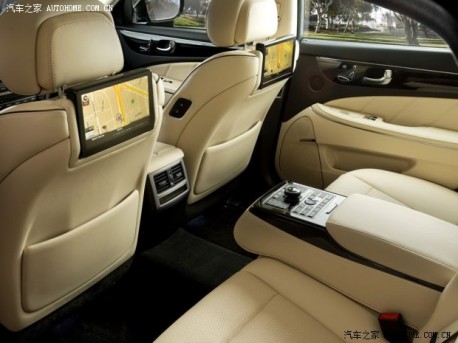 Limousine interior.