Spy shots of a yet mysterious Mercedes-Benz GL400 testing in China. The GL is internationally available as GL350, GL350 BlueTEC, GL500, GL550, and GL63 AMG. A 'GL400' simply doesn't exist yet so Chinese media don't know what it is. We think the GL400 is a hybrid with the same drive train as the upcoming Mercedes-Benz E400L.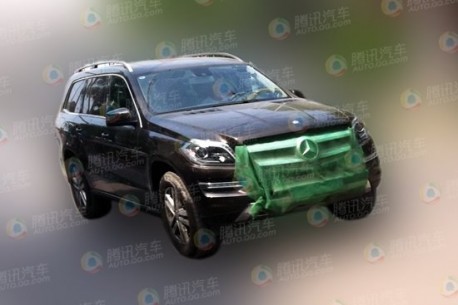 Th E400L will be powered by a 306hp 3.0 V6 mated to a 27hp electric motor, more than enough power for wealthy Chinese car buyers who buy a hybrid for its high-tech, and not for anything green.
The 2012 GL hasn't been launched on the Chinese car market yet, which is kinda weird because China is the largest market for expensive SUV's in the world. Mercedes apparently wants to wait until the GL400 is ready.