A very low-flying Nissan GT-R  seen in the great city of Shanghai by reader Chiprdan, thank you for the pictures! The speedy supercar is wrapped in turquoise, and that is a rare color for a wrap in China, but is does the Nissan a lotta sweet. The mighty Godzilla is further sexed up by a body kit, black alloys, and…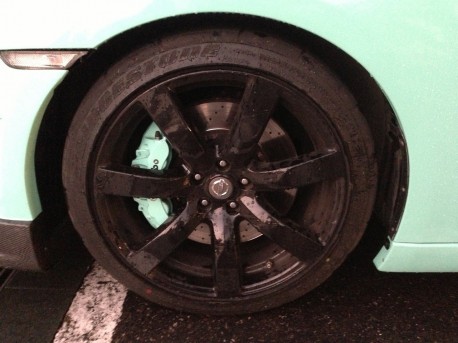 … turquoise Brembo brakes! That is, so cool.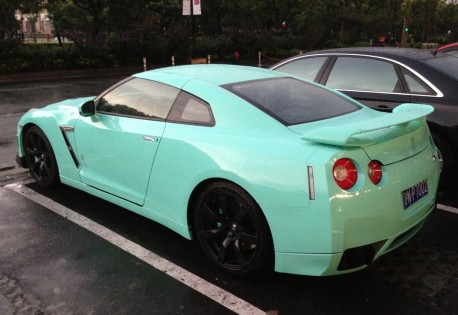 The Nissan GT-R is a very popular supercar in China. Price starts at 1.5 million yuan or 244.000 USD. Time now, for our Extremely® Famous China-Nissan GT-R Collection™: gold, pink black, with babe, shiny pink, shiny purple, very red, banana, matte-black, purple-white, Brilliance, matte black, gold, Lambo-doors, matte-mint green, shiny purple, pink, on bicycle lane, red & black,  silver pirate, pink&black, orange, Lioncel,  green-blue-pink, gold, lime-green, and police.