This might look, at least to the untrained eye, as a Nissan GT-R racemachine. But it is not. Instead, this is a Brilliance Coupe with a very fat body kit and painted in some sorta purple. Great effort!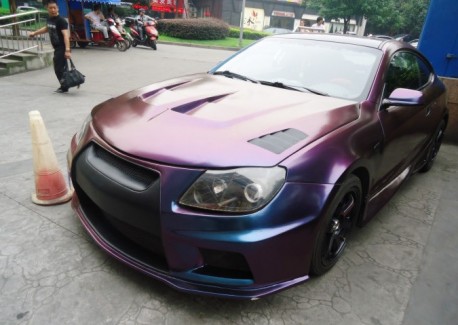 The kit is truly gigantic, poor Coupe's nose is likely at least 10 kilo heavier, which ain't that good for handling, an area where the real Nissan GT-R actually shines. The Brilliance Coupe debuted in 2007 and is still in production today, power comes from a 170hp 1.8 turbo. Brilliance didn't change anything over the years so I guess it is understandable some owners get bored and make some changes by themselves. Our Brilliance Coupe collection: black, Porsche, twin-turbo V6, and a standard red example.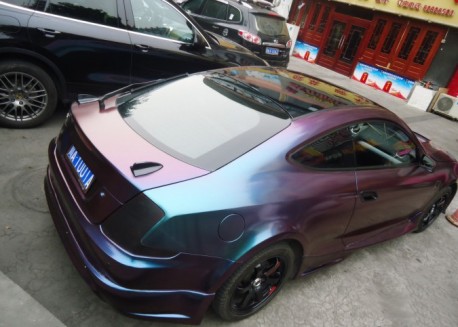 Although not a Nissan GT-R still a special car. The paint is incredible cool, and so are the black alloys, the black rear lights ant the two communication-fins on the boot lid. This kinda fins can be bought fake in China for some 15 yuan, they are very popular, even 10 year old Geely's got 'em on.