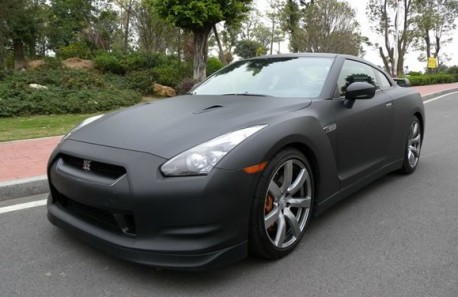 A sinister Nissan GT-R wrapped in matte black, seen in the great city of Hangzhou in Zhejiang Province. The vehicle loox ready more than for a stealthy attack on the enemy, which is Porsche. Wrap is of very high quality, perfectly applied over the bumpers and mirrors and smoothly cut out around the headlights, which is not at all easy on the GT-R, because the car will bite you if it hurts!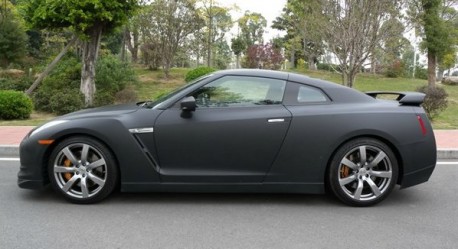 Racy low profile tires and six-spoke alloys that are colored a tad to light for my taste, the overall package would have looked better with slightly darker alloys, or with something very shiny, like BBS-style alloys in gold…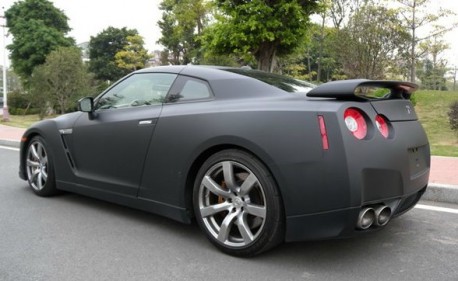 Sure one of the best Nissan GT-R supercars we have seen in China, and girl did we see a lot: purple-white, Brilliance, matte black, gold, Lambo-doors, matte-mint green, shiny purple, pink, on bicycle lane, red & black,  silver pirate, pink&black, orange, Lioncel,  green-blue-pink, gold, lime-green, and police.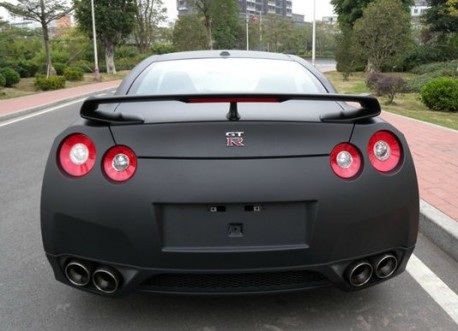 Fast cars don't have license plates in China, they too fast, license plate falls off.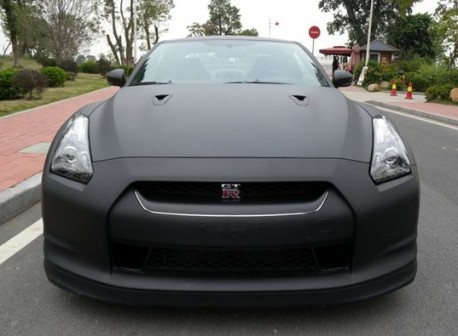 Tiny chrome strip a fine touch, work of an artist.