The Geely Englon SC6 has been launched on the Chinese auto market, and just like the Englon SC3 is it really cheap. Price starts at 53.800 yuan and ends at 60.800 yuan. The Geely Englon SC6 is based on the good old Geely MK, also known as Geely King Kong.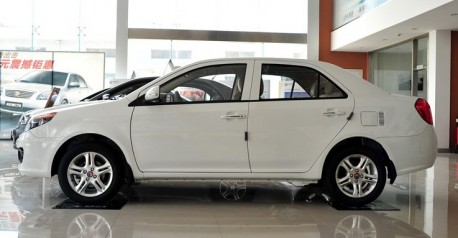 Lone engine is a 1.5 with 93hp and 128nm, mated to a five-speed manual. Later on a 1.3 and a 1.8 will be on offer as well. The 1.3 will bring the price down to some 45.000 yuan. Size: 4342/1692/1435,wheelbase is 2502.
Yup, another cheapy from Geely! No matter what fancy Volvo's they got around now they sure don't forget their roots, and that we think is a good thing.