A truly giant inflatable Spiderman watching the road in the great city of Nanchang, capital of Jiangxi Province in China. The super-big spiderman lays on his belly on the roof of a shopping mall under construction, the inflatable structure is 20 meters long, 10 meters wide and 5 meters high.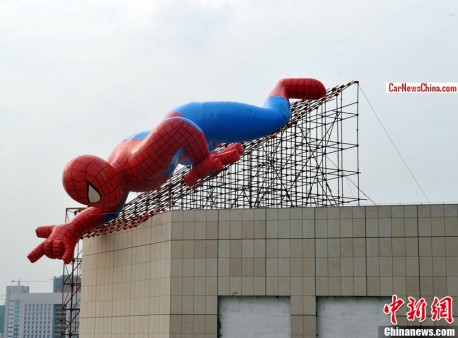 The owner of the mall commissioned Spiderman to get his shop in the news early. Well, he succeeded brilliantly, nobody can miss this. Check those pedestrians: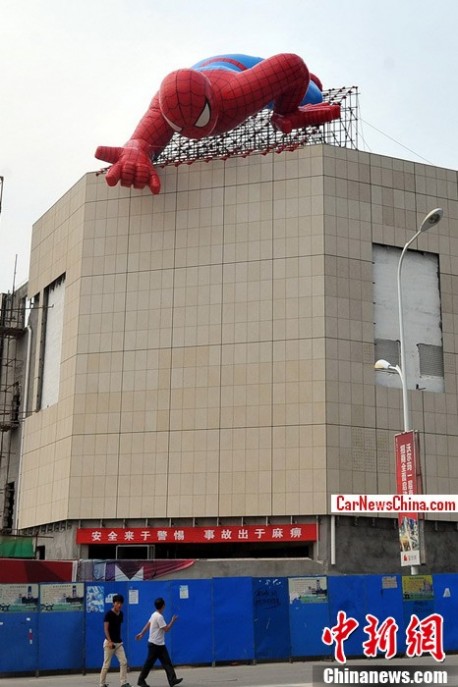 Intimidated. But will they buy..?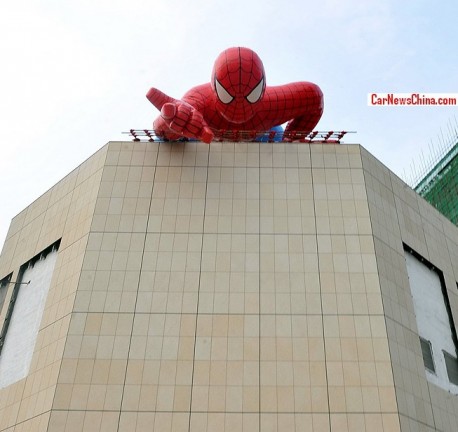 This is the second sighting of Spiderman in China in less than ten days. Earlier on we met Spiderman hitting on a pretty girl in another Chinese town. Spiderman, moves fast!