A very clean Volkswagen Golf Mk2, seen on the Beijing Tuning Street here in the Capital. The good vehicle was made very sporty with lowered suspension, rally-car-like stickers on the head lights, a front spoiler, black striping over the A-pillar and rood, large tires and racy multi-spokes.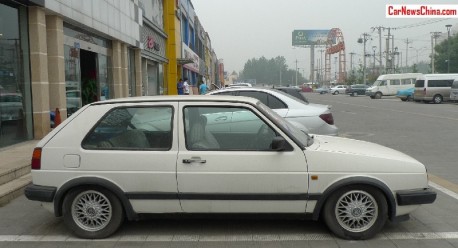 The Volkswagen Golf Mk2 was made from 1983 until 1992, it was never officially exported to China so they are very rare in country. This particular example belonged to the owner of a tuning shop and it was very decisively not for sale. Too bad, but understandable. It is a US-spec car powered by the 115hp 2.0, and that was one of the strongest engines available in the Mk2, the strongest was the 134hp 2.0 from the GTI.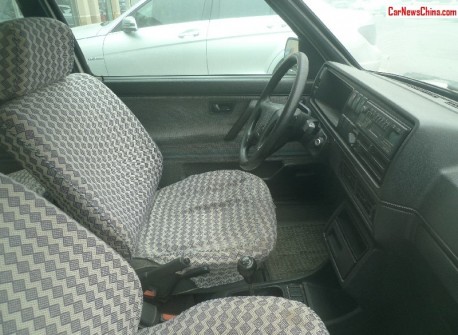 Interior looked very neat as well and the crappy seat covers are apparently period. Black plastics look a bit tired but a good clean-up will fix that with ease.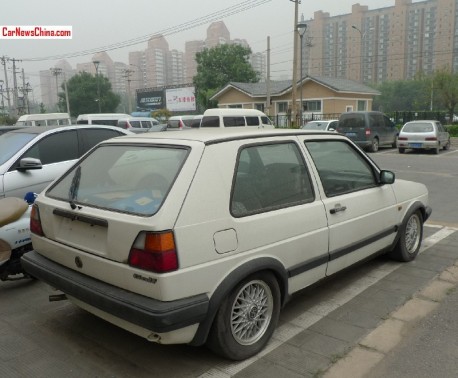 A fantastic Golf, may she clock a many miles more.