Spy shots showing the new Peugeot 2008 on a truck in China. Did the test car run out of fuel..? The Peugeot 2008 is a min-SUV, it was launched on European markets earlier this year and will be launched on the China car market in early 2014. The 2008 will be made in China by the Dongfeng-PSA joint venture.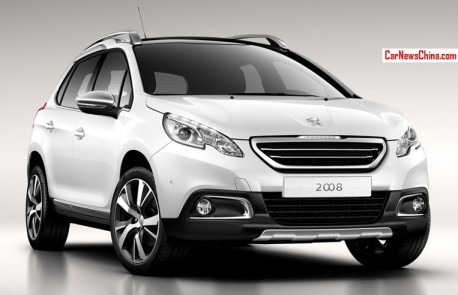 The Euro-made Peugeot 2008.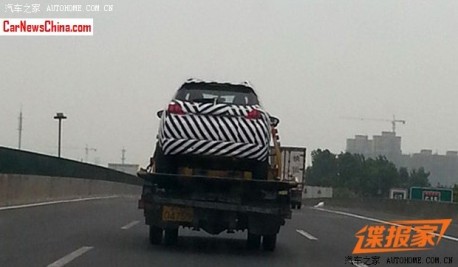 At launch there will be only one engine available; the tried and tested 1.6 with 114hp and 150nm, mated to a 5-speed manual or 4-speed automatic. This fine engine is used in many China-made Peugeots and Citroens and keeps the price of the cars down. Price of the 2008 with the 1.6 is expected to start around 100.000 yuan. In late 2014 the new 1.2 turbo will join the line-up, price will start around 125.000 yuan.