The new Brilliance Jinbei X30 minivan will be launched on the China car market later this month, price will start around 35.000 yuan and end around 40.000 yuan. The grille of the vehicle is very much inspired by BMW.
Jinbei is a subsidiary of Brilliance Automobile, making commercial vans and minivans. Brilliance Automobile and BMW have a joint venture that makes the 3Li, 5Li and X1 for the Chinese car market. Jinbei didn't have to go far for an example…
The Germans will be annoyed by this move of their 'partner'. Earlier on BMW got very mad when Brilliance launched the V5 SUV, a copy of the BMW X1.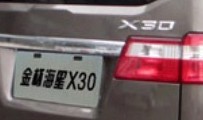 The X30 suddenly has a new Chinese name. On earlier spy shots the vehicle was clearly marked 'Jinbei Haixing X30', haixing (海星) meaning Sea Star. However, the X30 is now officially called the 'Jinbei Xiao Haishi X30', xiao haishi (小海狮) meaning Little Sea Lion.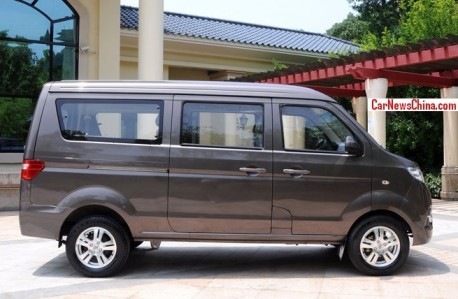 The Little Sea Lion is powered by a 1.3 liter four-cylinder with 87hp, mated to a 5-speed manual. Size: 4200/1695/1930mm, wheelbase is 2700mm.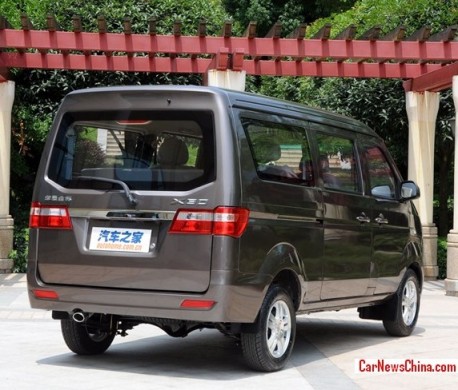 This kind of slightly upmarket and slightly luxurious minivans are becoming increasingly popular in China, especially among young families. The minivan was traditionally a very agricultural vehicle made for farmers to transport anything from sheep to shit. Vans like the X30 however are destined for the cities, aimed at buyers who are looking for more space for their cash.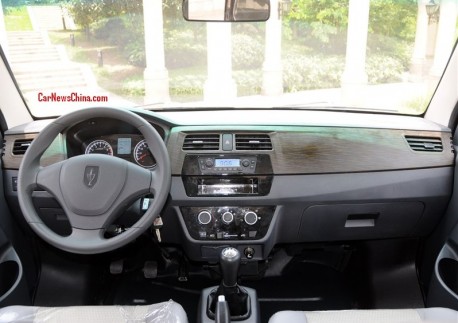 Very neat fake wood on the very neat dashboard. So much neat, in a minivan indeed! Nobody could have imagined this ten years ago…