A very beautiful BMW M60 M5 sedan, seen on the Beijing Tuning Street here in the capital Beijing. The speedy sled was painted in a very special greenish silver color, and sexed up considerably by huge racy tires fitted with shiny 5-spoke alloys.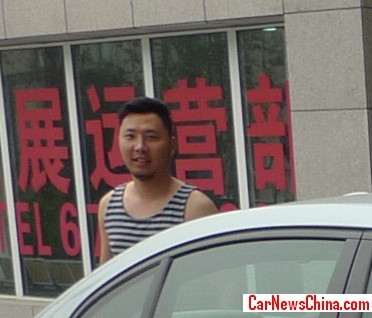 Then I met the owner of the vehicle, a friendly young man who told me the limiter was taken off the engine for an unlimited top speed of 330km/h. All that speed comes from a high-revving 5.0 V10 with 500hp and 520nm.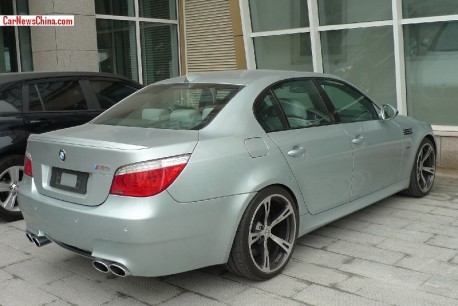 The BMW M60 M5 was made from 2005 until 2010. It was only exported to China late in its life so it is a rare car. This greenish silver example in Beijing is in fact the very first M60 we met and managed to shot, although we did see a some E63 Msixes.