Spy shots showing the new BMW i8 hybrid super car testing in China. The BMW i8 and its little brother the BMW i3 will be launched on the China car market in 2014. The BMW i8 will have its worldwide debut on the Frankfurt Motor Show in September, China-debut is expected for the Guangzhou Auto Show in November.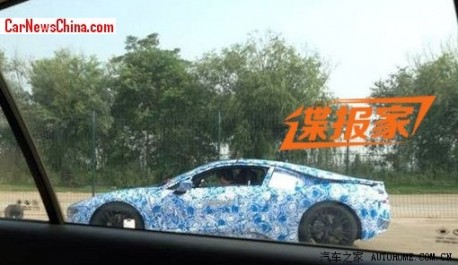 The BMW i8 is powered by a 1.5-liter three-cylinder turbocharged petrol engine mated to an electric motor, good for a combined output of 405hp and 550nm. Top speed will be limited to 250km/h and 0-100 will be gone in 4.9 seconds.
The BMW-badge, high tech, and sporty credentials will make sure there will be a market in China for the BMW i8. No word on price yet but it will be expensive. Fortunately, there are credible smaller alternatives for those without the cash.