The best spy shots of the interior of the new Mini, in the world, seen in China. BMW is extensively testing the new Mini on Chinese roads because China is one of the biggest market worldwide for the Mini brand and will likely be the biggest market within five years.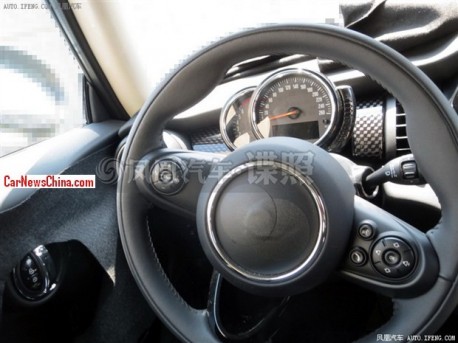 All very hip inside as usual. The biggest news is the speedometer that moves from the large dial in the center console to a new position straight in front of the driver. Lots of buttons on the steering wheel, top notch materials, leather and alcantara.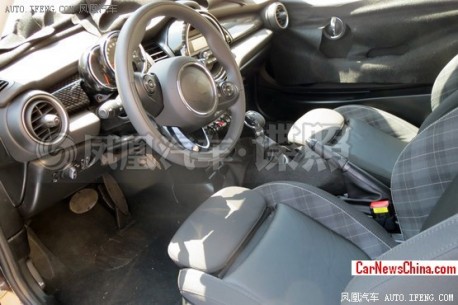 The new Mini will debut on the Frankfurt Motor Show in September. Debut in China is expected for the Guangzhou Auto Show in November. The Mini One is especially popular among young and hip females with weird hats of their heads and two phones on their ears, and the Countryman is doing well among men.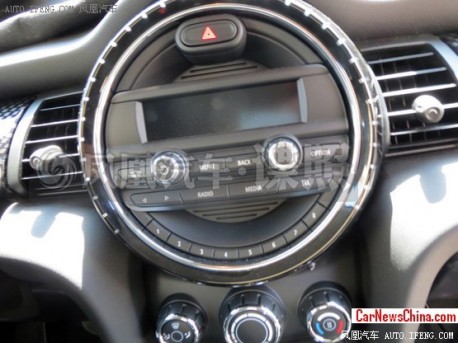 The large dial is much uglier than before, with a way too small little screen with lots of black plastic around it. Strange design decisions here! Far too many buttons again as well, and shaped in an off way, and positioned in a no-doubt extremely annoying way. But the girls might think it all is very cool, and that indeed matters most.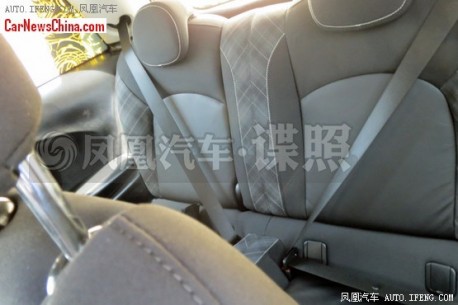 Enough space for a doggie. Young and hip Chinese girls like to dress their doggies up with pink t-shirts and green shoes. Fittingly for a Mini!