These are the very first pictures of the all-naked Haval H9 SUV, seen here at a dealer training in north Beijing. One participant decided the world could not wait any longer… The Haval H9 is a brand new SUV that will become the flagship of the Haval brand, it will be positioned above the upcoming Haval H8 SUV.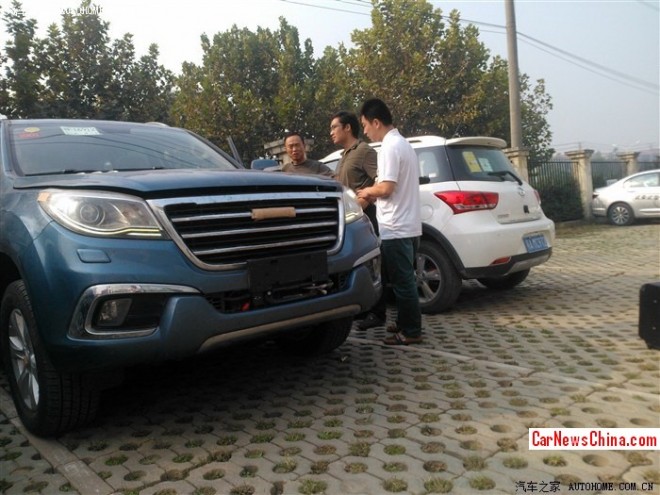 The Haval H9 comes with a large chromed grille and more chrome around the lights and fog lights. But no matter that, check just under the grille… it has a winch! How coolio of road-ish is that! The Haval H9 will debut on the Beijing Auto Show in April 2014 and it will be launched on the China car market soon after that. Price will start around 200.000 yuan.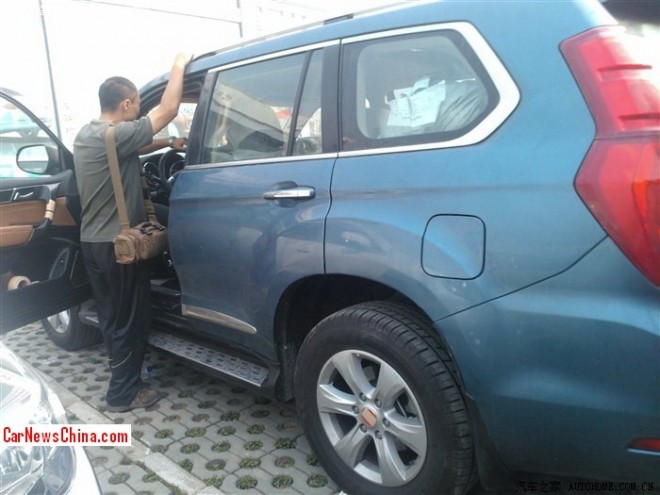 Haval makes BIG cars. What a giant machine this is, it might very well be the largest passenger car made by a local Chinese automaker so far. We will check when we got the numbers!
The Haval H9 will be available with two brand new Great Wall developed engines: a 2.0 turbo with 218hp and 324nm mated to a 6-speed automatic, and a very hot 3.0 V6 turbo with 333hp and 480nm, mated to an 8-speed automatic. Drive train is a new all-wheel drive system.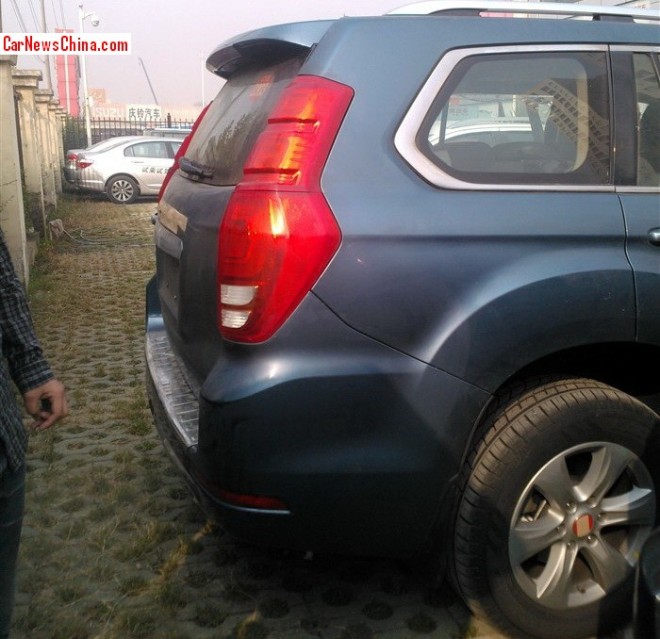 The rear lights alone are bigger then a QQ.