The best spy shots so far of the upcoming FAW-Xiali T102 SUV, seen here testing dressed in very wild camouflage. The T102 seems to be delayed again. Originally debut was expected for the Shanghai Auto Show in April, nut the T102 didn't show. Debut was then expected for the Guangzhou Auto Show in November, but recent reports in Chinese automotive media indicate the T102 won't make it there either. Debut has apparently been rescheduled again, this time to the second half of 2014.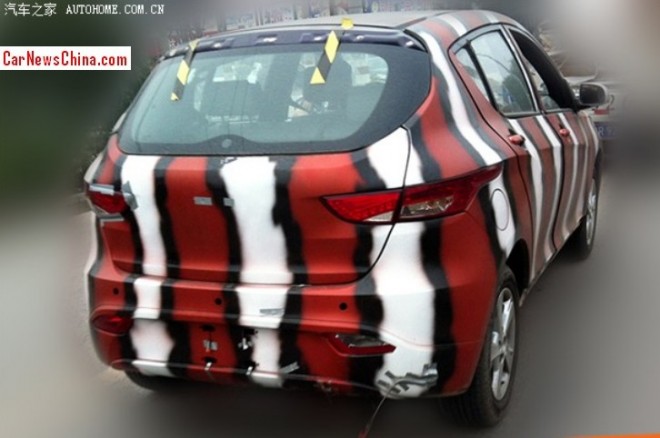 Power will come from a 1.5 with 100hp and a 1.8 with about 125hp. Recent reports however include the possibility of a 1.5 turbo, but that hasn't been confirmed yet. Price will range from around 60.000 to 80.000 yuan, competing in one of the lowest segments of the market, but high volumes mean it can be very profitable nevertheless.
The T012 will be made by Tianjin-FAW-Xiali, an FAW subsidiary that also makes the Xiali N3, the Xiali N5 and the new Xiali N7.