The new Xiali N3 has been launched on the Chinese car market. It didn't happen at the Beijing Auto Show last month but rather sneakingly at the very local Qingdao Auto Show in Shandong Province. Strangely Xiali only showed the sedan but announced pricing for both the sedan and hatchback. The Xiali N3 is made by Tianjin-FAW Automobile, a subsidiary of First Auto Works (FAW).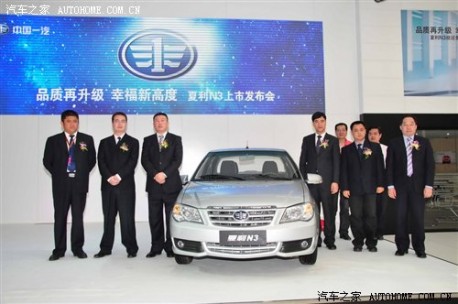 The Xiali is one of the longest running cars in China. It all started in1995 as the Tianjin Auto Xiali, which was basically a rebadged Daihatsu Charade. Tianjin Auto had a license for the Charade which by that time was already considered very old by the Japanse. Daihatsu was happy it could still earn a few yen by licensing it to the Chinese. Well, the Charade is still around and Daihatsu is nowhere in China.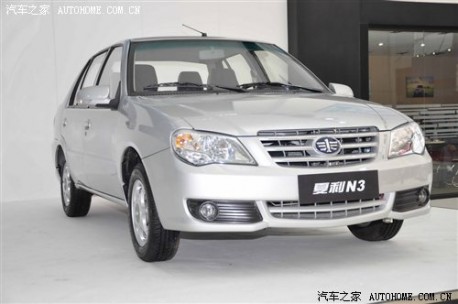 Price for the yet invisible hatchback starts at 31.990 yuan and ends at 33.990 yuan, price for the sedan starts at 33.990 yuan and ends at 37.990 yuan. The N3 is one of the very cheapest cars on the Chinese market. In big rich cities such as Beijing and Shanghai sales are minimal these days, but the N3 continues to be very poplar in the rest of the country where hundreds of millions of people are still saving money for their first car.
Only engine is a 1.0 four-cylinder with 65hp and 89nm, mated to a 5-speed manual. The previous N3 was also available with a slightly stronger 1.4 but that engine seems gone, at least for now. I guess Xiali will launch it a bit later, to get some media attention yet again…
Via: Autohome.